Is The iPhone Health App Accurate? Here's What You're Doing Wrong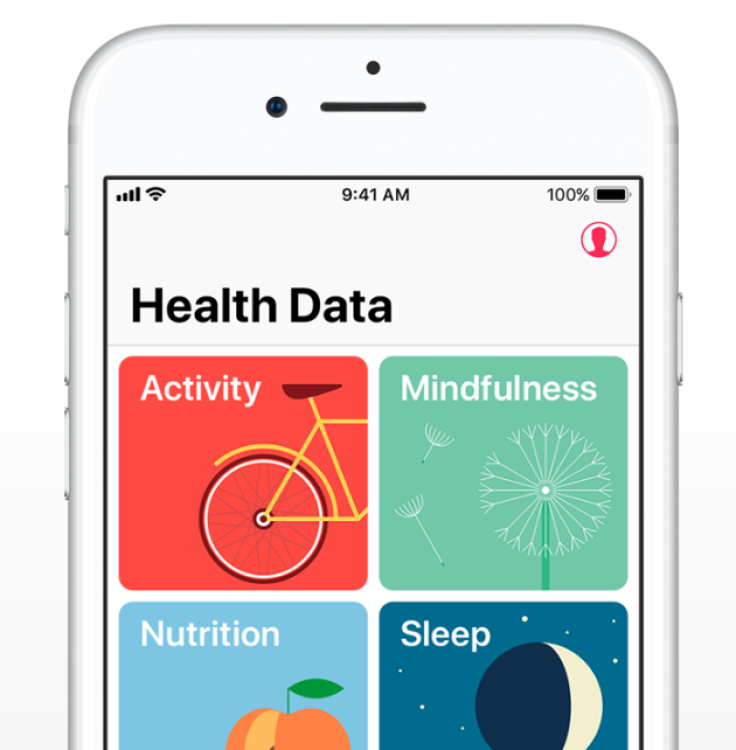 iPhone owners who use the Health app to track the steps they take throughout the day could be doing more than what the device indicates, according to a new study.
The Health app came to the iPhone automatically under the iOS 8 update a few years ago. The app counts a user's steps, tracks their sleeping hours and combines health data from the iPhone, Apple Watch, and third-party apps. It also includes the user's Medical ID and allows people to sign up to be organ donors.
The iPhone's built-in pedometer misses about 21.5 percent of the steps a user takes daily, the study led by the University of British Columbia found. That's about 1,340 steps per day.
Researchers conducted a study involving 33 participants. The study was split up in two: a lab test and another in ordinary living conditions. During the lab test, participants carried two iPhones, a personal one and another shared device provided by researchers. The two iPhones were used to see if a different model gave varying results. Participants were then asked to walk on a treadmill for 60 seconds at various speeds, with their steps counted manually. The lab test showed personal iPhones underestimated steps by 9.4 percent at the slowest speed of 1.55 mph, while the shared device did a bit better, missing 7.6 percent of the steps. When walking at faster speeds, the smartphones were off by less than five percent, a percentage viewed as acceptable for a pedometer.
In the second test, participants placed accelerometers on their waists for a full day, and recorded step readings from their iPhone at the beginning and end of the day. After three days of gathering the data, researchers found the iPhone underestimated the accelerometer data by 1,340 steps per day.
However, the underestimated step count is not blamed on the iPhone, but on the user. The iPhone data on steps was off because people left their iPhone behind, like when they walked to use the bathroom. People also walk slower during their daily lives, which is something that can affect accuracy.
"Devices may be less accurate if carried in bags or certain pockets as opposed to being held," the study's lead author, Mark Duncan told International Business Times. "Individuals who want to maximize accuracy in terms of capturing total number of steps during the day should carry their phones when taking even small trips around the home or office because those small breaks add up. If you're particularly concerned about being as accurate as possible, a wrist-worn, wearable fitness tracker may be right for you, as all you have to do is remember to put it on in the morning."
The iPhone Health app isn't the only tool that could underestimate steps.
"Any other activity tracking application that uses this variable alone would have very similar, if not identical, results," Duncan said. "However, some activity tracking apps may integrate GPS or other data variables to potentially improve accuracy -- but there is no guarantee that more variables means better, as using GPS data might result in stationary activities like treadmill running to be overlooked, or lead to losing some data due to signal loss."
Researchers pointed out that medical experts and technology companies are rushing to take advantage of the data gathered on smartphones, and because of that they should be more careful in trusting the devices, since they could be off. However, it's a different case for the average person, since it's better to underestimate steps than overestimate. Duncan said the findings should give some confidence to users about the app's step count.
"Our results suggest the Health app on the iPhone is pretty accurate, as long as you have it on you," Duncan told IBT.
The study was recently published on the Journal of Sports Sciences.
© Copyright IBTimes 2023. All rights reserved.