iPhone iMessage Hack: How To Send A Laser Light Show
KEY POINTS
There are lots of iPhone hacks and tricks that users can enjoy
iPhone users have discovered lots of exciting hacks using their device one of them is by sending a laser light show
The iPhone hack is available on the iMessage app
The Apple iPhone is one of the premium smartphones available in the market today. Users know that there are lots of tricks that the iPhone offers. Interestingly, a new iPhone hack is gaining traction online, and among users, this time, it allows you to spend a special message using the iMessage app.
New iPhone iMessage Hack
The new iPhone iMessage hack allows users to see and send laser lights to the recipient. The trick is so simple and effortless. To make laser lights appear on the sender and on the receiver of the message, all the user has to do is type the words "pew pew" and send it to the intended recipient.
Another Way To Send Laser Lights Using iPhone?
On your iPhone, open a conversation in the Messages app and start typing. But, instead of tapping the blue, send arrow, press, and hold it until the Send with effect menu pops up. When that happens, tap the Send with effect located at the topmost part of the display.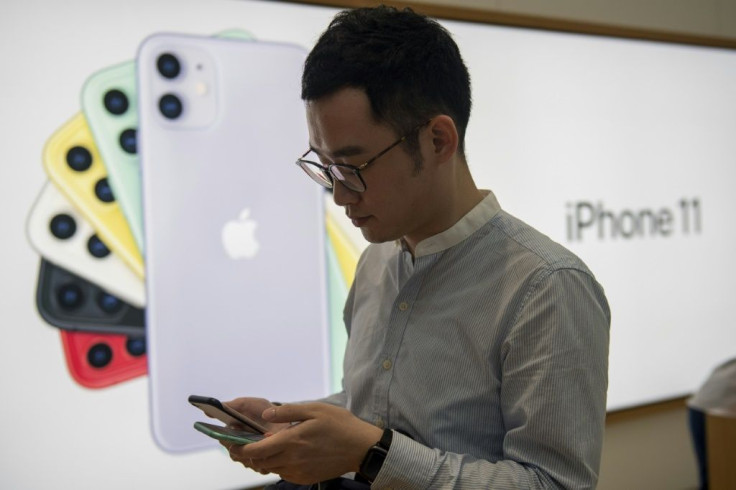 Swipe from right to left using your finger in the middle of the screen until the laser light surfaces. After that, you can tap the blue send arrow located on the right side of the text and enjoy sending your messages with lasers.
Other Interesting Effects
There are a lot of features and exciting effects that you can enjoy with iPhone's iMessage aside from sending or making a laser light show. For instance, when you write to someone "happy birthday," you will see lots of balloons floating from under the screen going up. If you type the word congratulations, you will see confetti raining from the top of the display.
All of these exciting message effects are available in the iMessage app on iPad, iPhone, and even on iPod Touch. Meanwhile, for Apple fans waiting for the arrival of the entry-level iPhone SE 2020, the long wait is finally over as Apple recently launched the device. Pre-order will start on Apr. 17 and shipping will commence on Apr. 24. The iPhone SE 2020 sports the design of the iPhone 8 and retails at a starting price of $399.
© Copyright IBTimes 2023. All rights reserved.