iPhone X Price At $1400 Internationally Confirms Release Date Rumors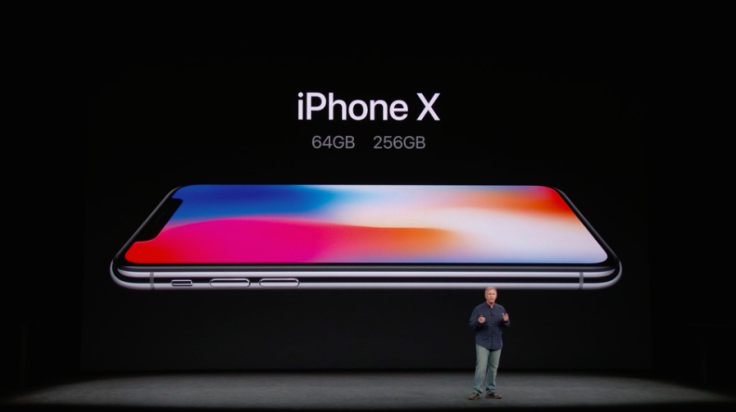 While the $999 price tag of the recently unveiled iPhone X is eye-watering for many U.S. consumers, the figure is actually on the low end, in comparison to prices for the device in various international markets. The iPhone X will cost consumers a U.S. equivalent of $1390 in Russia, according to Business Insider. Markets including Mexico, the U.K., and the E.U. also have iPhone X prices exceeding $1300. Reports now confirm many pre-launch rumors, which suggested the iPhone X could sell for up to $1400.
The iPhone X is Apple's super premium offering, which includes features, never before seen on an iPhone, including a 5.8-inch OLED display, facial recognition technology, and wireless charging. A report from the Wall Street Journal indicates the smartphone's components cost Apple approximately $581. But other reports estimate components may cost approximately $412.75. Still, these estimates are some of the highest projected for a smartphone to date.
Typically, Samsung leads the pack with components most costly to the manufacturer. The Galaxy S8 costs Samsung approximately $301.60 to produce, according to IHS Markit. Bill of material reports have not yet surfaced for the Galaxy Note 8 nor the iPhone 8, but the iPhone 7 costs Apple only $248 to produce, in comparison.
With major component upgrades, Apple now faces the same challenges that Samsung has navigated for years. OLED displays tend to be the most costly components on smartphones, and Chinese analyst firm, ichunt (which gave the lower BOM figure), projects iPhone X OLED panels cost approximately $80, while the device's stainless steel frame costs $53 and its 256GB flash memory modules cost $45. The 256GB model will sell for $1,149 in the U.S.
IHS Markit analyst, Ian Fogg told International Business Times it is only natural that Apple's prices increase as the company uses more premium components for its devices, particularly when following industry trends and consumer desires. Apple, in particular, is counting on installment based purchasing options to deflect from the overall price of the smartphone and it seems to be working. Reports indicate that iPhone 8 and iPhone 8 Plus preorders may be lower than expected as consumers await the iPhone X, which won't be available for preorder until Oct. 27 and will release to market Nov. 3.
© Copyright IBTimes 2023. All rights reserved.
FOLLOW MORE IBT NEWS ON THE BELOW CHANNELS