People Won't Be Able To Live Without iPhone X Face ID, Says Apple Engineer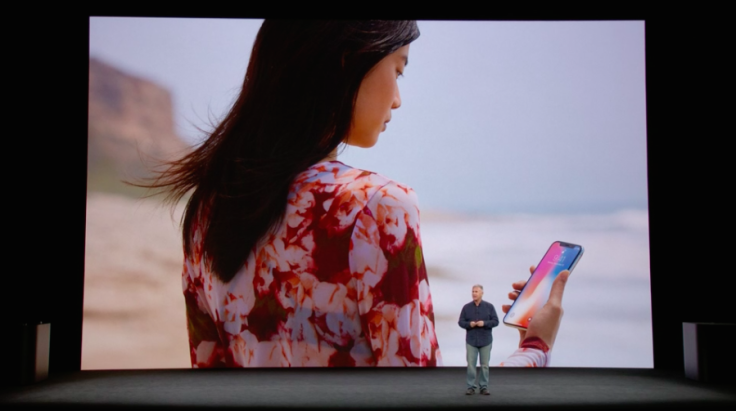 There have been numerous questions surrounding the iPhone X's Face ID, especially after the demo blip during the keynote. To address concerns, Apple software engineering chief Craig Federighi has been making media rounds about the facial recognition feature.
Federighi went on John Gruber's "Talk Show" and assured users' concerns about the Face ID will "melt away" when they start using the 10th-anniversary device.
"You don't even think about it, it just works" he said.
He also said concerns about the Face ID are similar to when Apple revealed the Touch ID, which launched on the iPhone 5s.
Federighi told Gruber on Friday:
"Honestly, we're just all counting the days that customers can finally get their hands on these. Because I think just like with Touch ID, initially people thought oh, 'Apple's done something that's totally not going to work and I'm not a believer and I'm not gonna use this feature.' Now everyone's worried because they can't imagine life without Touch ID and we're going to see exactly the same thing with Face ID."
Federighi also talked about the demo fail during the keynote this week, when the Face ID didn't work. He said he was surprised and that it was a "heart attack moment" for him. Federighi explained the device had been locked out after people on stage had accidentally triggered the fail to unlock mode.
"I live on an iPhone X right now and it works very reliably," he assured. Federighi also said as much as Apple loves Touch ID, the new Face ID is "that much better," calling it "miraculous."
Federighi said Face ID is the next step in biometric identification, meaning we'll see this feature on future Apple devices.
"This is how we as people work at authenticating each other, we identify each other, it's the most natural thing in the world and now you interact," he said. "And so we find, we're all wired for that interaction to work really well and it's extremely natural with our devices and the levels of accuracy, the level of security we're able to achieve with it are pretty extraordinary. So, we are really excited about this as the path forward."
Security Concerns
In an interview with TechCrunch Federighi spoke about concerns regarding theft and Face ID:
"On older phones the sequence was to click 5 times [on the power button], but on newer phones like iPhone 8 and iPhone X, if you grip the side buttons on either side and hold them a little while — we'll take you to the power down [screen]. But that also has the effect of disabling Face ID," says Federighi. "So, if you were in a case where the thief was asking to hand over your phone — you can just reach into your pocket, squeeze it, and it will disable Face ID. It will do the same thing on iPhone 8 to disable Touch ID."
After the iPhone X was revealed, Sen. Al Franken, D-Minn., wrote a letter to Apple CEO Tim Cook asking him to tell him about privacy and security concerns regarding the Face ID. To address some concerns, Federighi said Apple itself collects absolutely nothing.
"We do not gather customer data when you enroll in Face ID, it stays on your device, we do not send it to the cloud for training data," he said in the interview.
Federighi added that like the Touch ID, Apple doesn't even have a way to give it to law enforcement. Apple providing law enforcement with biometric information was one of the concerns Franken pointed out in his letter. Apple said it will release a security white paper on Face ID closer to the release of the iPhone X, which will ship on Nov. 3 at a $999 starting price.
© Copyright IBTimes 2023. All rights reserved.
FOLLOW MORE IBT NEWS ON THE BELOW CHANNELS