Iran Could Double Crude Oil Exports If Western Sanctions Lifted In Nuclear Deal: Report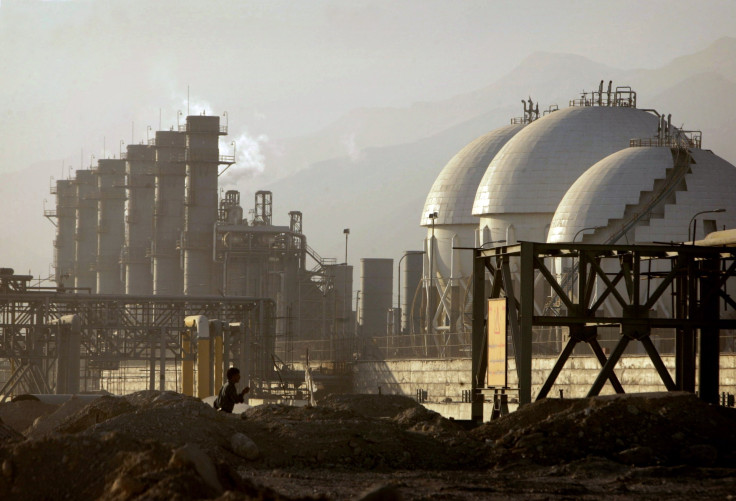 Iran could double its crude oil exports if Western sanctions are lifted. The surge in supply would hit an already-saturated global market, potentially helping maintain today's low oil prices, the Wall Street Journal reported.
Iranian officials say the country's oil exports could reach 2.3 million barrels a day -- up from 1.2 million barrels -- should the European Union and United States remove political pressures and strike a deal over Iran's nuclear program, according to the Journal. Europe has banned Iranian oil imports and prohibited its large oil companies from working with Iran since 2012, and the U.S. has pressured Asian countries to reduce their purchases.
"We are like a pilot on the runway ready to take off. This is how the whole country is right now," Mansour Moazami, Iran's deputy oil minister for planning and supervision, told the Journal.
The deadline for a deal between Tehran and the West over Iran's production of nuclear weapons is Tuesday. U.S. Secretary of State John Kerry on Sunday sought to lower expectations that the Vienna talks could meet a successful resolution this week, although he has not yet ruled out the possibility.
Boosting oil output is critical for Iran's economy. Due to sanctions, the country's oil and natural gas revenues plunged to $56 billion in the 2013-2014 fiscal year, down from about $118 billion in the 2011-2012 fiscal year, the International Monetary Fund said. Iran has the fourth-largest oil reserves in the world, and it could produce around 4 million barrels of oil a day were it not for Western sanctions.
The doubling of Iranian exports would arrive as global supplies already far outpace demand. The price of Brent crude, the global benchmark, has plummeted by nearly half over the past year as production surged and demand in Europe and China waned. On Monday, prices dropped below $60 a barrel for the first time since April after Greek voters rejected a tough debt bailout deal.
Brent Crude Oil Spot Price | FindTheData
But some energy analysts say Iran is unlikely to accelerate oil production to such a degree. The country won't likely boost output by more than half a million barrels a day by the end of 2016, Raymond James analysts said earlier this year.
Moazami said he didn't expect crude prices to plunge -- even if the country does double exports -- as the global economy rebounds and demand rises. He said Iran's own forecasts put oil prices at $70 barrel by the end of 2015, the Journal noted.
© Copyright IBTimes 2023. All rights reserved.