Iran Opens Door To Financial Tech Before Presidential Election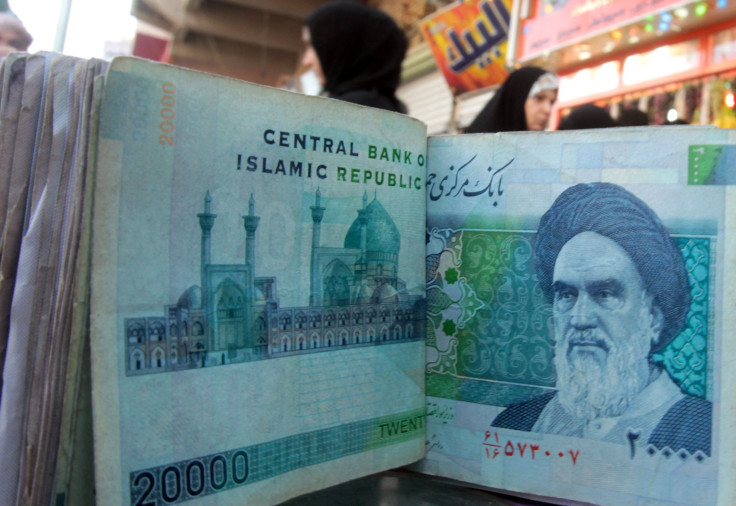 The Iranian presidential elections are heating up in the weeks leading up to Election Day, May 19, and Iran's archaic economy is widely seen as the hot topic poised to sway Iranian voters. Incumbent President Hassan Rouhani's administration has been pushing financial reform in a move to regain public confidence in his economic prowess.
"The economy has become a really big issue in this election, even more than in past years," Arang Keshavarzian, an Iranian-born professor of Middle Eastern studies at New York University, told International Business Times.
Read: Where Does The Iran Deal Stand? Two Years Later, Trump Could Sabotage Landmark Agreement
The Central Bank of Iran recently launched a mobile payment system, allowing people to make purchases with their smartphones, on the heels of a government-sponsored financial tech conference, FINEX 2017 in April. After decades of relative economic isolation, Iran is opening its doors to financial innovation. But will the pull of a new Middle Eastern fintech hub be enough to overcome international political stigmas?
"The Iranian banking system, in part thanks to the sanctions, has really fallen behind the times," Keshavarzian said. Rouhani ran his last campaign on the promise of revitalizing Iran's economy and attracting international investment in human capital, not just Iran's oil sector. Although inflation drastically declined under Rouhani's leadership, the opposition party still claims the president failed to deliver.
"The Rouhani government attempts to portray itself as pro-private sector and interested in attracting foreign investment," Keshavarzian said. "There's less evidence that Iranian entrepreneurs have been able to attract investment. ... "Domestic regulations hinder foreign investment." Many of the economic sanctions have been lifted since 2016, yet Iranians still don't have access to international credit cards like Visa and MasterCard. So far, foreign investors have widely ignored Iran's thriving startup scene.
Read: Iran Eyes $50B In Foreign Investments To Fuel Economy Post Removal Of Sanctions
Keshavarzian believes there are several factors that make Iran especially attractive to prospective investors, including a highly educated workforce and a tech ecosystem teeming with unique ideas ripe for expansion. For example, Iran's privately owned Ayandeh Bank launched the country's first open banking application programming interface in January, a platform that allows developers to make customized banking services tailored to users' needs. Iran's isolated financial market allowed private companies to be nimble and develop technology that prioritized individual user experiences over broader global trends.
"The growth of the IT sector actually took place during the sanctions. This created a protected market in some respects," Keshavarzian said. "The sanctions actually facilitated growth in IT."
But Iran's rejection of the U.S. dollar creates a challenge for global industry leaders. The Swedish firm Brave New World Investments circumnavigated the issue of currency by investing bitcoins in Iranian companies. Meanwhile, the newly established Fintech Association now has a forum to help fintech innovators communicate directly with regulators from the Central Bank of Iran. For the Iranian fintech industry to really take off, they will need to address the issues of political isolation and outdated regulation.
Vice President for Science and Technology Sorena Sattari told hundreds of Iranians gathered at FINEX 2016 Iran needs "to adopt an entirely new culture in the financing industry to make startups and tech companies grow," Al-Monitor reported.
Only time will tell if foreign investors and voters alike will trust Rouhani's economic approach.
© Copyright IBTimes 2023. All rights reserved.