Iran, US Tentatively Agree On Deal To Reduce Nuclear Stockpile By Shipping Material To Russia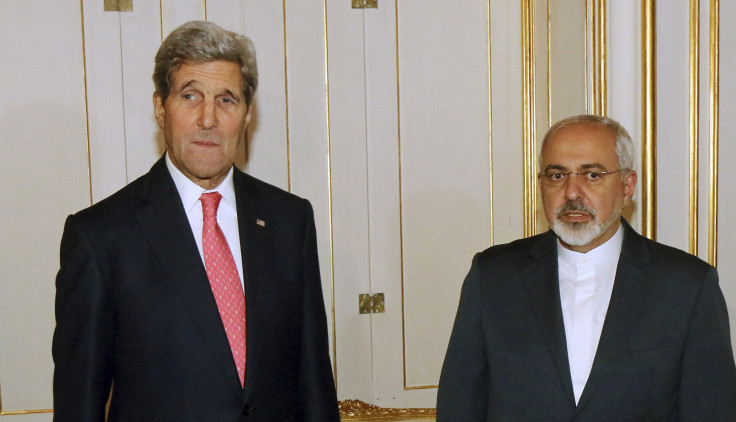 Iran and the United States are claimed to have agreed to a deal, which will require Tehran to ship part of its enriched uranium -- needed to develop nuclear weapons -- to Russia, according to a report from The Associated Press (AP), based on information provided by two diplomats.
The sources told AP that the two countries had "tentatively agreed" to the decision at a December round of nuclear talks, which also produced a catalog, outlining areas of both potential accord as well as disputable matters. The U.S. and Iran, along with five other countries, are set for the next round of talks on Jan. 15 in Geneva, but diplomatic differences may hamper any decisive settlement. A rough deal is likely to be made by March, followed by a final agreement by June 30.
Although Iran denies it wants nuclear arms, the country is negotiating with the U.S., Russia, China, Britain, France and Germany, on how much of its enriched uranium stockpile should be shipped out of Tehran. The Islamic Republic currently has enough material to produce several bombs, while the U.S. wants considerable cuts below that level to reduce Iran's weapon-making ability.
According to the diplomats, the U.S. insists Iran cut its future enrichment output by 50 percent, while Tehran is ready for only a 20 percent chop. Moreover, the upcoming talks are likely to include Iran's Fordo underground enrichment site and Arak nuclear reactor, AP reported.
Meanwhile, experts have said that unless the U.S. pledges to reverse sanctions on Iran, a final settlement is unlikely to take place.
"Mr. Obama does not have the power to lift the sanctions, and Iran will not forgo any of its rights without lifting the sanctions," Soraya Sepahpour-Ulrich, a researcher on U.S.-Iran relations told RT news. "It is very unlikely that they would reach a comprehensive deal."
© Copyright IBTimes 2023. All rights reserved.