Iraqi Sunni Leaders Accuse Shia Militias Of Killing Civilians During Diyala Offensive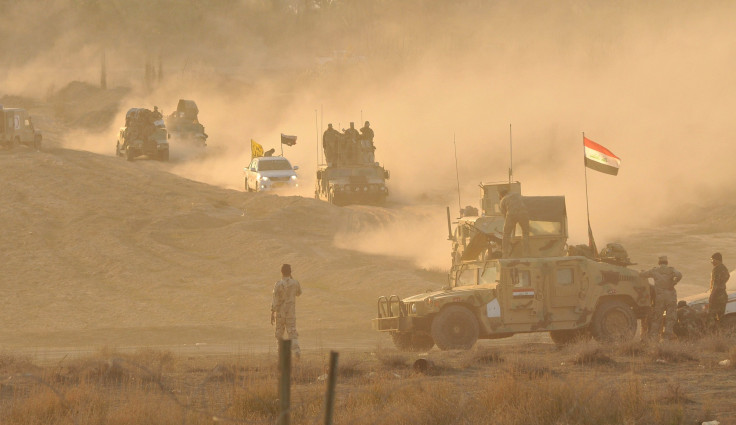 A day after Iraqi government forces announced the "liberation" of the eastern Iraqi province of Diyala from militants of the Islamic State group, Sunni politicians and tribal chiefs in the region alleged that Shia militias had killed over 70 civilians fleeing the clashes, according to media reports.
"This evening the militias entered the village of Barwanah and executed more than 70 residents. This is a real massacre by the militias," local politicians told Reuters on Monday, referring to a village about 3 miles northwest of the town of Muqdadiya in the Diyala governorate.
"The militias are acting above the law. The security forces are unable to restrain them … we are afraid we will be next," Sagar al-Jabouri, a Sunni religious leader from Muqdadiya, reportedly said.
Residents of the town claimed that Shia militias had also burned down houses and destroyed mosques, according to media reports.
"After liberating some villages in northern Muqdadiya, a group of militias assaulted us and accused us of being IS (Islamic State group) members. After they restricted our movement, they began to blow up the large houses," a local Sunni tribal fighter told Reuters.
However, a spokesperson for Iraq's Shia-led government as well as the head of the Shia Badr Brigade -- an Iraqi political party -- denied targeting civilians, and alleged that ISIS militants were spreading rumors to undermine Shias.
"Ayatollah Sistani has sent a message asking us to protect people's homes and belongings because this is a moral and religious responsibility," Hadi al-Amri, head of the Badr Brigade, said, adding that their forces were clearing towns and villages of explosives planted by ISIS to "facilitate the return of their residents," according to local media reports.
On Monday, Iraqi troops, assisted by Kurdish forces, reportedly recaptured the province of Diyala, which has witnessed months of fighting since it was overrun by ISIS last year, after a fierce offensive that led to the deaths of nearly 60 pro-government forces and over 50 ISIS militants. The victory could pave the way for further operations in the ISIS-controlled cities of Tikrit and Kirkuk.
© Copyright IBTimes 2023. All rights reserved.