Irene's Danger: How Do Experts Measure Catastrophes?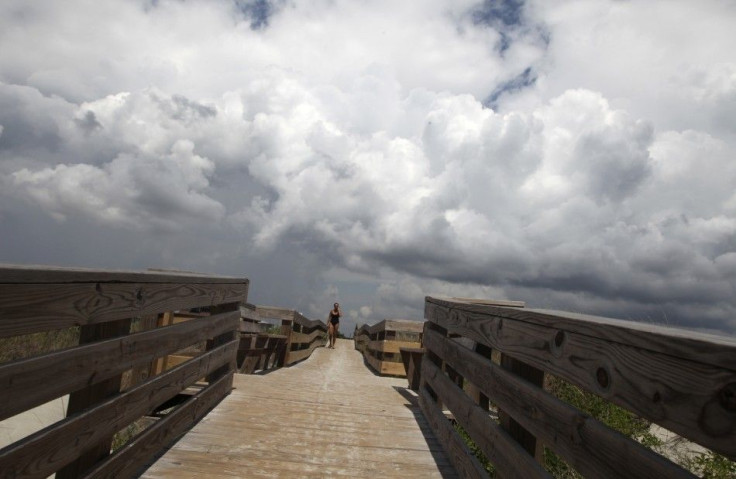 As Hurricane Irene barrels her way up the Eastern Seaboard, supercomputers fortified by high-speed analysis software are preparing models of potential damage and its costs.
While nobody can know ahead of time just how much destruction a Category 3 Hurricane like Irene will do, specialty companies that specialize in catastrophic risk analysis are armed with historical data as well as links to national computer centers that track the storm in real time.
There's a huge market for this kind of material, said a spokesman for the Cornell Theory Center, a national supercomputer center at Cornell University.
A handful of catastrophe risk analysis companies, such as Eqecat, Risk Management Solutions and Air Worldwide specialize in the sector. Top clients are the insurance industry as well as some are government agencies.
Indeed, ahead of Irene, leading casualty insurance companies like Allstate, the Hartford and Firemen's Fund are writing contracts with reinsurance brokers and companies based on the latest findings.
As reports say Irene's winds are already as strong as 115 miles per hour, insurance companies are seeking to allay their risks as much as possible.That provides new business for the reinsurers, which are mainly based in the Bahamas.
That may be hard for them to do if Irene's force escalates to a Category 4 and she makes a direct hit on places like New York City or Long Island's Nassau and Suffolk counties, which were badly damaged in 1938 when far fewer people lived there.
Insurance and reinsurance companies are keeping a close eye on this event, said Jose Miranda, a meteorologist with Eqecat in New Jersey, in an interview. They've had a soft market for the past five years.
2011 has been a terrible year for the insurance carriers already, given the Mississippi River floods, Joplin, Mo. tornado and other disasters. The industry already believes losses this year exceed $90 billion, 20 percent more than total losses for 2009 and 2010 combined.
Lines are buzzing right now between the companies like Eqecat, based in Oakland, Calif., insurance companies, insurance brokers and reinsurance companies, representatives said.
Eqecat and its competitors are able to tap into publicly available data furnished by the National Weather Service and the National Oceanographic and Atmospheric Administration, Miranda added.
The public data, generated by supercomputers from makers like IBM, Cray, Silicon Graphics and NEC, is then fed into proprietary models. Software that crunches it comes from the manufacturers as well as Oracle's Sun Microsystems unit.
Then, using internal analysis, the providers use stochastic data to model how Irene might cause damage based on historical data of prior Eastern Seaboard hurricanes.
We look at what has happened and what will happen, the Eqecat's Miranda said. Using stochastic data, or data that measures random variables, experts can try to predict how Irene will move and what can of damage she can inflict on the coast of North Carolina or New Jersey, then pass it onto a client.
A spokesman for the Property and Casualty Insurers of America said the industry group can't issue a prediction, only data collected after an event, such as this week's 5.8 magnitude Virginia earthquake or Hurricane Katrina.
The catastrophe modelers also maintain proprietary software for other events, such as earthquakes, fires, tornadoes, thunderstorms and terrorism. That's why real-time computing and software are crucial to predictions, as well as why storm forecasts are far more accurate than the past.
Michael Kistler, a civil engineer with Risk Modeling Solutions, said his firm specializes in the possibility of an event occuring and the intensity of an event, but can't necessarily predict exact numbers.
In the 1980s, the U.S. government set up centers at Cornell, Princeton, University of Illinois at Urbana-Champaign and University of California at San Diego to create a national supercomputer network. Later extensions came to the University of Pittsburgh and the University of Nevada, L.V.
This year, the National Security Agency, which monitors global traffic, started work on a new supercomputer center at its headquarters at Fort Meade, Md., at a cost of nearly $900 million.
© Copyright IBTimes 2023. All rights reserved.