iRobot's Terra Mower Is Coming To A Lawn Near You In 2020
When iRobot (NASDAQ:IRBT) first officially unveiled its new Terra robotic lawn mower in January, shares of the home robotics leader rallied as investors cheered its impending entrance into a new multibillion-dollar market.
Still, iRobot tempered that enthusiasm when it said Terra would only be available for sale on a limited basis in Germany, and as a tightly controlled beta program in the U.S. later this year. Apart from affirming that statement during the company's conference call in July, indicating the beta program was on track to launch before the end of the third quarter, iRobot management has offered precious little in the way of updates since that January announcement -- until now.
A few days ago, iRobot told The Verge that Terra's beta is "progressing well," and the company expects to commercially launch the robot mower in the U.S. starting in 2020.
We still don't know exactly when in 2020 Terra's commercial launch will be, though the start of the spring mowing season might seem an ideal time. And iRobot still hasn't revealed pricing for Terra, which I hope will be on the competitive end of the range (approximately $1,000 to $3,500) commanded by robotic mowers on the market today.
But The Verge also uncovered some new information that provides some fresh color on how iRobot hopes to differentiate Terra -- and, perhaps even more interesting for investors, some points of concern on margin and pricing.
Product differentiation and ease of use
According to support documents and a user manual provided by iRobot to the Federal Communications Commission (and dug up by The Verge), Terra will have twin blades that "micro-mulch" grass clippings back into the lawn, leaving no mess for consumers to clean up. It also boasts an IP55 enclosure rating, which means it should be able to withstand inclement weather (though iRobot suggests storing both the mower and its beacons inside during harsh winter months). And speaking of moving the bot, Terra has anti-theft software that renders the robot inoperable if it's placed in a yard for which it's not mapped.
Among of the most intriguing aspects of Terra, however, are its supposed ease of use and its setup process relative to competitors. IRobot went to great lengths to develop a unique wireless beacon system, for example, to enable Terra to navigate even complex lawns without the need to install a buried wire border, as current robot mowers require. During the initial unveiling early this year, iRobot seemed to indicate users could simply place the wireless beacons around the yard, train the robot by driving it once around the perimeter, and set up a schedule to mow.
But Terra's setup may not be that simple. According the user manual -- which, to be fair, may or may not be specific to the beta rather than to Terra's commercial launch -- the Terra i7 model needs to be able to "see" at least three beacons at all times. And those beacons must be professionally installed to properly navigate and mow any given yard.
That said, the same manual also says iRobot will provide the installation and a training session to the user. So apart from the moderate inconvenience of having to wait for the pros to come get your Terra ready, it shouldn't cost consumers anything above and beyond the price of the hardware itself.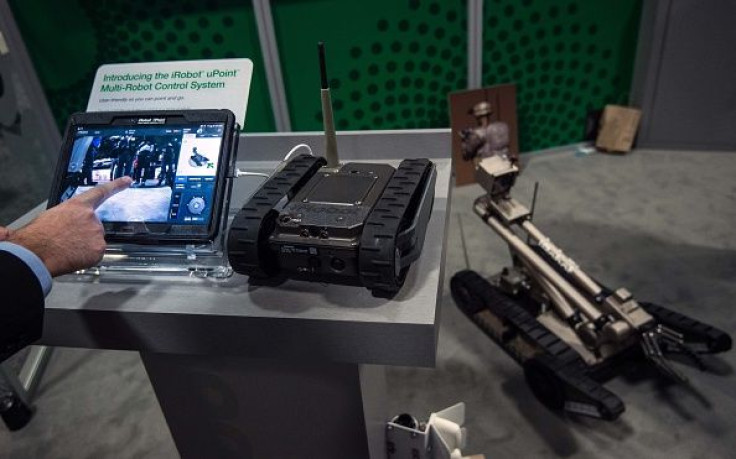 Will Terra be a margin headwind?
But this also raises the question of whether Terra -- however high its initial suggested retail price -- will represent a margin headwind for iRobot. After all, we know from management's past comments that even the newest Roomba vacuums and Braava mopping robot models temporarily put pressure on margins as they replace older, cost-optimized models. But if you add the expense of sending a professional to install each Terra mower to the mix -- coupled with iRobot's current concerns over the impact of tariffs on the bottom line -- I can't help but wonder, as an investor, whether that will wreak havoc on iRobot's profits.
Then again, perhaps the commercial version of Terra won't require professional installation. Such a step represents a clear pain point that could prevent the broader adoption of robotic mowers that iRobot hopes to spur.
In any case, you can be sure these questions will be answered by iRobot over the next few quarters, as Terra gears up for its 2020 commercial launch. And I suspect any near-term headwinds stemming from the above concerns will be offset by the sheer size of this opportunity for incremental growth.
This article originally appeared in the Motley Fool.
Steve Symington owns shares of iRobot. The Motley Fool owns shares of and recommends iRobot. The Motley Fool has a disclosure policy.