ISIS Terrorist Attack In Turkey? CIA Warns Turkish Authorities Of Islamic State Plans To Target US Interests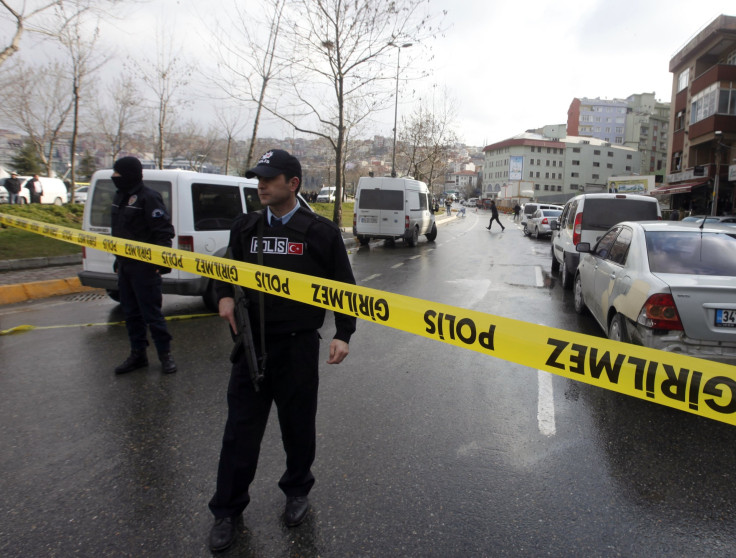 Turkish authorities are on high alert following news that at least five Islamic State group militants may have infiltrated the country, Hurriyet Daily News reported Friday. The U.S. Central Intelligence Agency has warned the Turkish government that ISIS is likely to try to target U.S. interests in Turkey, including consulates, embassies, residences and military bases.
Turkish police departments in each of the country's 81 provinces were sent a written warning following the joint intelligence work by the CIA and the Turkish intelligence agency that found three Palestinians, who recently entered Turkey, were plotting a terrorist attack. The news comes just two days after the U.S. Consulate in Istanbul was shut down, operating on a skeleton crew Wednesday amid a "possible security threat." The U.S. State Department encouraged Americans to remain vigilant and avoid the area around the consulate.
Turkey Overview | FindTheData
Turkey has in the past come under scrutiny for what some have viewed as a slow response to recognize the threat posed by ISIS. That changed when the country's capital city, Ankara, was struck in October with twin suicide bomb blasts that killed more than 100 people. During the summer, an ISIS militant detonated himself and left dozens of civilians dead in the southern Turkish city of Suruc.
The U.S. Consulate in Istanbul has been the target of attacks in the past. In August, two women who belonged to an outlawed, left-wing militant group fired shots at the consulate. Nobody was hurt in that attack, and the individuals responsible seemed untrained in firing weapons.
Turkey has recently intensified a crackdown on ISIS fighters, and has detained more than 2,600 individuals in the last three years. The country has also waged an offensive against members of left-wing groups, including the Kurdistan Workers' Party and the Marxist DHKP-C. Turkey is also part of the anti-ISIS coalition, and has opened its Incirlik Air Base for use by the U.S. military.
© Copyright IBTimes 2023. All rights reserved.