Islamic State Group $10 Million Bounty: US Senate Will Pay For Journalists' ISIS Killer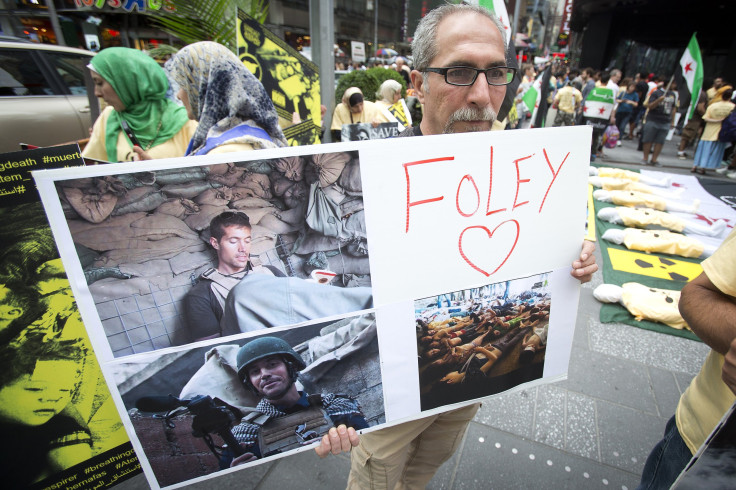 The U.S. Senate unanimously passed a bill Friday establishing a $10 million reward for information that would lead to the arrest or conviction of the Islamic State group kidnappers and killers of U.S. journalists James Foley and Steven Sotloff. The bill was passed before Congress broke for a seven-week recess, Agence-France Press reported.
The bill has to go first to the House of Representatives and then to President Barack Obama before becoming law. However, it is unlikely anything will come of it before the midterm elections in November, given the congressional recess.
The U.S. has a non-negotiation policy with terrorists and thus did not grant any money to help save the journalists before they were beheaded by the militant group formerly known as the Islamic State of Iraq and Syria, or ISIS. The families of both journalists were reportedly told they could face charges if they attempted to negotiate with the militants or tried to pay ransom.
Now that the militant group has released two videos purporting to have killed the journalists, Congress has decided it is important that their deaths are not forgotten.
"One way we can honor the memories of James Foley and Steven Sotloff is to bring their evil murderers to justice, which this measure will help do," AFP quoted Sen. Marco Rubio as saying. Rubio said "the United States will work tirelessly to ensure that the deaths of these beloved journalists do not go unpunished."
The money will come from the State Department's Rewards for Justice program, which has an allotted sum used to help combat international terrorism. The U.S. secretary of state can authorize monetary rewards for anyone who provides information that would lead to an arrest or conviction of someone who already has or plans to carry out a terrorist attack of any kind.
"The Secretary is authorized to pay a reward greater than $25 million if he/she determines that a greater amount is necessary to combat terrorism or to defend the United States against terrorist acts," according to the program's website.
© Copyright IBTimes 2023. All rights reserved.