Israel Reopens Al-Aqsa Mosque Compound Amid Calls For 'Day Of Rage' By Fatah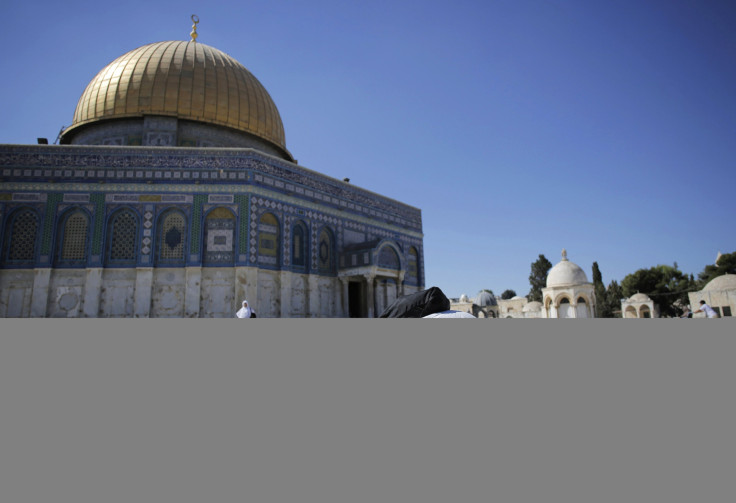 Israel, late on Thursday, announced that it will reopen the Al-Aqsa and Temple Mount compound on Friday, just hours after U.S. Secretary of State John Kerry urged the Israeli government to do so. However, entry to the Al-Aqsa mosque will still be restricted to men over 50, according to media reports.
The Al-Aqsa mosque and Temple Mount, sites of religious importance for both Muslims and Jews, had been closed to all visitors early on Thursday after Yehuda Glick, a far-right Jewish activist, was shot and severely injured late on Wednesday. The closure of the mosque was condemned by Palestinian President Mahmoud Abbas, who reportedly called it a "declaration of war."
Israel's announcement comes amid heightened tensions in and around East Jerusalem, which reportedly witnessed several clashes between Palestinian protesters and Israeli security forces on Thursday. Hours after Israeli police shot and killed Mutaz Hijazi, a Palestinian suspected of being behind Wednesday's shooting, Fatah -- Abbas' party -- called for a "day of rage" to defend the Al-Aqsa mosque, according to a report by Haaretz.
Simmering tensions in Jerusalem have also strained relations between Israel and Jordan, which is in control of administration of the Al-Aqsa mosque, according to media reports.
Jordan, on Thursday, had criticized the closure of the mosque and called on Israel to "raise the terrorist blockade" it had imposed on the compound, according to a report by Petra, Jordan's official news agency.
"This is a dangerous escalation by the authorities of the occupation and state terrorism that we can neither accept nor keep silent about," Hayel Daoud, Jordan's Islamic Affairs Minister, had reportedly said.
© Copyright IBTimes 2023. All rights reserved.