Israel's Election Surprise: Behind Netanyahu's Flop, Social Issues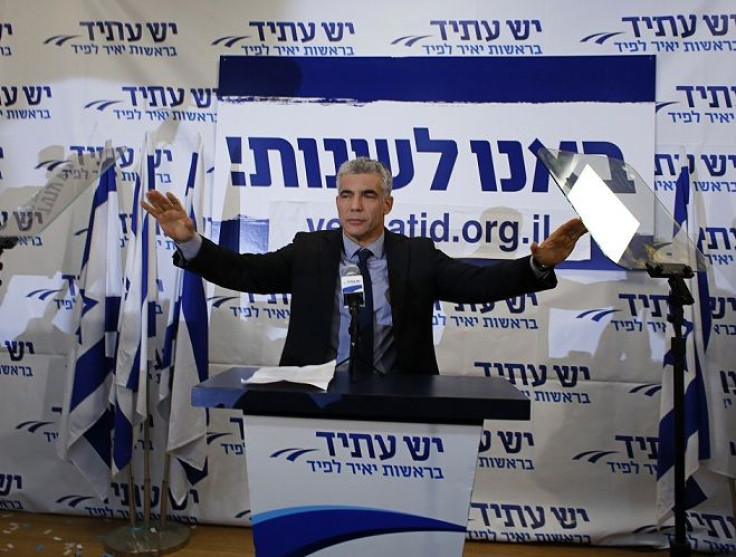 In a shocking shift to the left, Israeli Prime Minister Benjamin Netanyahu's support for his Likud-Beitenu alliance plummeted in general elections that were held on Tuesday.
Sixty-six percent of eligible voters in Israel, the highest turnout in 10 years, made the most of the unseasonably warm winter weather on Tuesday to hit the voting booths and elect an evenly split parliament, despite predictions that the country's center-right alliance would dominate the elections. Both the center-left and center-right secured 60 seats in the 120-seat Knesset, according to the Central Elections Committee, which had tallied 99 percent of the votes as of Wednesday morning.
The alliance of Netanyahu's own Likud party and the Beitenu nationalist party won 31 seats, 11 fewer than it held in the last Knesset and two short of what the most recent polls indicated it would secure.
A lack of attention to social issues by the ruling coalition may be behind the surprise. "I think there are some major changes that need to happen to Netanyahu's priorities. Lapid and Yachimovich really brought the social justice aspect to light," said 31-year-old Tel Aviv artist Nati Gershovich, referring to Labour Party leader Shelly Yachimovich and new political star Yair Lapid, whose brand-new centrist Yesh Atid (There is a Future) Party secured 19 seats. In another surprise, that number makes his party the second-largest in the Knesset.
"The people took to the streets, and there were huge demonstrations that led to social issues becoming first priority. The next coalition will have to include more social issues than the last government," Gershovich said. Beginning in 2011, hundreds of thousands of Israelis took to the streets to protest rising costs of living and demand greater equality, as the country goes through a period of continued economic expansion.
Netanyahu's election campaign largely ignored domestic issues and focused on his track record on security, which is traditionally a safe bet in Israeli politics.
The outcome is that he will need to form a broader coalition than his current one in order to govern in the next Knesset, and he'll need to introduce some concessions on social justice as well. He may even open the door for a centrist or center-left party in his coalition.
Netanyahu acknowledged as much in his victory speech after exit polls were released last night. He included reducing living costs -- specifically the cost of housing -- as the last of five priorities for the new government he aims to form.
The other four priorities were, respectively, preventing Iran from acquiring nuclear weapons; economic responsibility in the face of the global financial crisis; political responsibility in achieving peace; and increasing the equality of the burden of army service. (Arab Israelis and some Orthodox Jews are exempted from serving the mandatory two to three years in the armed forces.)
Jerusalem resident Naomi Martinek, 48, said that Netanyahu's reduced numbers in the Knesset represented a seismic shift in the country's politics. "I'm glad that Benjamin Netanyahu is still there, but it's difficult to say what's going on. It's a big change for Israel.
"I voted for Bibi [Netanyahu], because for me, the main points were security in the land and for the world. He's strong on Iran, whereas Livni [leader of the Tzipi Livni Party] and Yachimovich, you never hear what they think about security and Iran."
Netanyahu may also be forced to make painful concessions on foreign policy and the peace process with Palestinians in order to secure a needed partner, which analysts widely expect to be Yesh Atid, in his coalition.
Jerusalem art gallery owner Abir Nassee said Yesh Atid's election success signified a revolution in Israeli politics. "I'm very, very, very happy today. I believe it will change a lot of things."
Yesh Atid's leader, Yair Lapid, a popular television personality turned centrist politician, campaigned on restarting stalled peace talks with the Palestinians, but Netanyahu balks at Palestinian President Mahmoud Abbas' precondition that Israel stop settlement building in East Jerusalem and the West Bank before talks recommence.
But Majdi Khalil, a 45-year old consultant who lives in Jerusalem and is an Arab with Israeli citizenship, did not believe that even a government including Yesh Atid would change anything for Palestinians.
"None of the other parties represented would be able to really pressure the Likud to go and sit with the Palestinians and achieve something. They probably will sit around the table and have a photo opportunity, but will they sign anything? No."
Nati Gershovich agreed. "Lapid can say he wants to change society but with the Palestinian problem, he has no experience. I don't know what contribution he can give."
Rami Messalem, a senior research scientist at Ben-Gurion University of the Negev, held out a slim hope that the center-left bloc would find a way to form the next government in place of Netanyahu, despite bickering before the vote.
"I'm happily surprised that the bloc of the left is not so small as we thought. I do hope that Yachimovich and Lapid will get together. But everybody has their own agenda, and egos that are bigger than the whole planet. So let's wait and see what will happen."
FOR FREE to continue reading
✔️ Unlock the full content of International Business Times UK for free
offer available for a limited time only
✔️ Easily manage your Newsletters subscriptions and save your favourite articles
✔️ No payment method required
Already have an account?
Log in
© Copyright IBTimes 2023. All rights reserved.