Italy To Close Movie Theaters Once Again After Spike In COVID-19 Cases
KEY POINTS
Italy is shuttering its movie theaters once more as COVID-19 cases continue to increase
The new restrictions will be imposed starting Monday
The decision was made after Italy saw more than 21,000 new cases Sunday
Italian Prime Minister Giuseppe Conte has announced a new set of guidelines to curb the spread of COVID-19. Conte revealed that all movie theaters in the country will be shutting down once again as cases continue to rise in the region.
The Italian government has instructed movie theaters to close its doors after seeing more than 21,000 confirmed cases and 128 deaths on Sunday, Associated Press first reported. The new set of guidelines will be implemented starting Monday through Nov. 24.
Apart from movie halls, other places such as live theaters, discos and gaming halls will also be shutting down to prevent the spread of the virus. However, restaurants and bars will be allowed to open until 6 p.m.
Speaking about the new restrictions, Health Minister Roberto Speranza said that it was important for them to react "immediately" so that they could avoid "unsustainable numbers."
"These are difficult days. The curve of contagion is growing in the world. And in all Europe, the wave is very high. We must react immediately and with determination, if we want to avoid unsustainable numbers," Speranza said.
Meanwhile, Variety reported that the country's exhibitors organization ANEC, formally known as the European Association for the Co-ordination of Consumer Representation in Standardisation, protested against the new rules and wrote a letter to the government.
In the letter, the organization wrote that the new restrictions will have a "devastating impact" on their businesses.
Italy was one of the first countries to shut down its theaters in February due to the pandemic. At the time, the cast and crew of the upcoming "Mission: Impossible" movie were unable to shoot in the city of Venice due to the outbreak and were told to return to their homes until the production starts.
The government decided to re-open cinemas in June and recently hosted the Venice Film Festival with social-distancing norms, becoming the first nation to hold such a grand cultural event amid the pandemic.
Italy has had a total of 525,782 coronavirus cases so far. The nation has also reported 37,338 deaths due to the virus, Europe's second-highest pandemic death toll after the United Kingdom (44,896 deaths).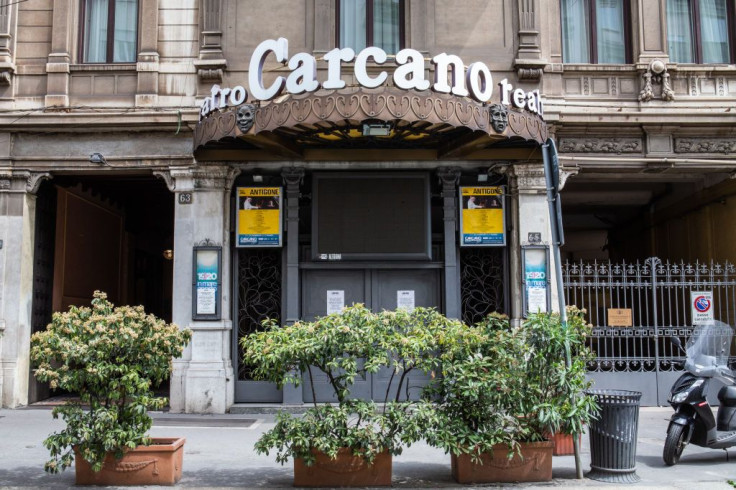 © Copyright IBTimes 2023. All rights reserved.