Jack Ma 'Jail And Die': Guo Wengui's 2019 Prediction About Alibaba CEO Resurfaces
KEY POINTS
In 2019, Wengui predicted that Ma would end up imprisoned or dead
Ma has not been seen in public for at least two months
Ma's picture was removed from the website of a talent show he produced
A 2019 video predicting the arrest or death of Chinese billionaire and Alibaba founder Jack Ma, who hasn't been seen publicly for at least two months, has resurfaced.
The video shows exiled Chinese billionaire Guo Wengui being interviewed by Real Vision's Kyle Bass. During the conversation, Wengui predicated that Ma would eventually end up imprisoned and dead.
"I think (of) him (in) only two ways. All of China's billionaires, only two ways: jail and die," Wengui said. "One week, jail. Another week, kill you."
Ma, who ranked 25 in Bloomberg's Billionaires Index, reportedly disappeared after he criticized global financial regulators and called for economic reform in a speech at a conference in Shanghai in late October.
"The Basel Accords are like an old people's club ... we can't use yesterday's methods to regulate the future," Ma said in the speech. "We must set up a new one for the next generation and young people. We must reform the current system."
What Ma said wasn't well-received by Chinese authorities, who reportedly suspended a $37 billion IPO of his fintech firm Ant Group Co. Regulatory authorities have ordered the company to return to offering payment services and "rectify" its lending, insurance and wealth management services.
"Ant's growth potential will be capped with the focus back onto its payments services. On the mainland, the online payments industry is saturated and Ant's market share pretty much reached its limit," Shujin Chen, a financial researcher at Jefferies Financial Group, said.
"I think he's been told to lay low," Duncan Clark, chairman of Beijing-based tech consultancy BDA China, said. "This is a pretty unique situation, more linked to the sheer scale of Ant and the sensitivities over financial regulation."
Ma was expected to make an appearance as a judge in the final episode of a talent show, called "Africa's Business Heroes," which aired on Chinese television. The billionaire was replaced by another Alibaba executive, and his picture was removed from the show's website.
Several Chinese businessmen have disappeared following their criticism of government regulations and other matters. In March, retired real-estate tycoon Ren Zhiqiang went missing after he criticized Chinese President Xi Jinping's response to the coronavirus pandemic.
In an essay, Zhiqiang accused the Chinese Communist Party of silencing whistle-blowers and trying to hide evidence of the outbreak. He was later sentenced to 18 years in prison.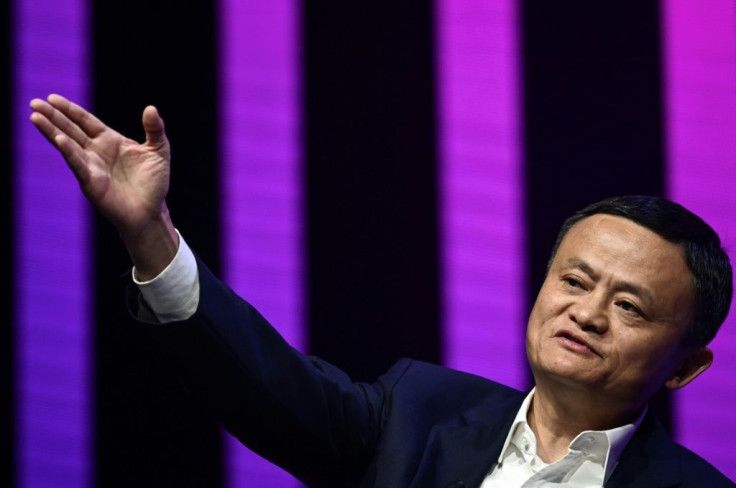 © Copyright IBTimes 2023. All rights reserved.