Jada Pinkett Smith Speaks Out On Rumors About Her Marriage To Will Smith: 'Will And I Know The Truth'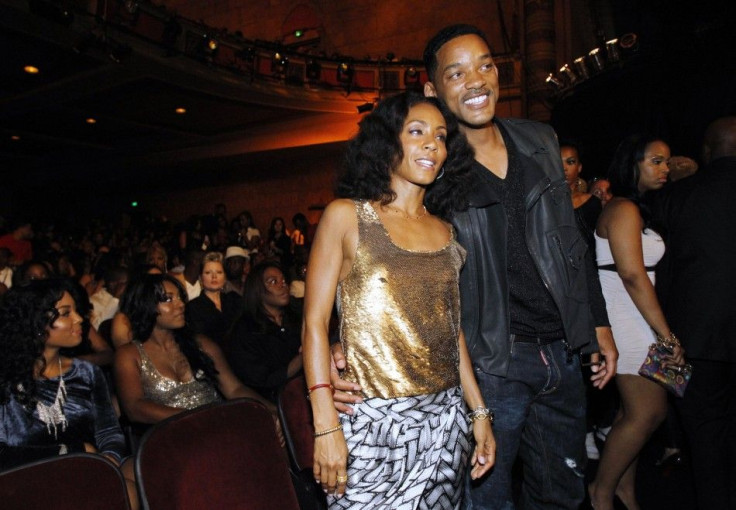 Will and Jada Pinkett Smith have been married an eternity according to Hollywood's standards, but that doesn't mean that they are not subjected to the rumor mill.
For years rumors have swirled that the Smiths are swingers, that Will Smith is gay and that Jada Pinkett Smith is a lesbian. Last year, after the cancellation of Pinkett Smith's show Hawthorne, rumors began to circulate that Pinkett Smith was having an affair with the show's guest star for the season, Marc Anthony and that the Smiths were divorcing. Anthony had just became separated from Jennifer Lopez and the rumor mill suggested that Pinkett Smith had been the reason. Both Anthony and the Smiths denied the allegations, but that hasn't stopped the rumors and Pinkett Smith doesn't know why.
I have no idea, Pinkett-Smith told Gala. Every year, one celebrity couple is under the microscope. This year, unluckily, it's us! I almost want to say that we should have been expecting it.
The Smiths have been married for fifteen years and have two children together, Willow and Jaden. Smith has an older son, Trey, from his previous marriage who Pinkett-Smith calls her bonus son.
Will and I know the truth, she continued. We're waiting peacefully for the storm to blow over.
Pinkett-Smith also revealed that just because the couple spend a lot of time apart, doesn't mean that they are living separately or that there are any problems.
These rumors are completely untrue, she said. I travel a lot because of my work, just like Will does. But our lifestyle hasn't changed. Before we had the kids, we were already far away from each other quite often because of separate projects. That's ridiculous. We've always lived together.
Pinkett Smith has said in the past that divorce is not an option for the couple and for now, it seems d, that that remains the fact.
© Copyright IBTimes 2023. All rights reserved.