James Corden Vows To Lose Weight: 'I'm Fed Up With The Way I Look'
KEY POINTS
James Corden has partnered with WW to achieve his weight loss goals
Corden said he has been trying to get in shape for over a decade and couldn't stick to it
The late-night host vowed to succeed this year as he was "fed up with being unhealthy"
James Corden is starting off 2021 with a vow to get in shape after revealing that he is "fed up with being unhealthy."
In a video shared on the WW YouTube channel Friday, the late-night host got candid about his decade-plus struggle to lose weight and announced that he plans to finally make it happen this year.
"I've realized that every year for the past decade — probably even 15 years — on January the 1st I've told myself and anyone that would listen that I'm going on a diet, I'm going to lose a load of weight," Corden said. "I'm fed up with the way I look, I'm fed up with being unhealthy. This is the year I'm doing it."
The "Cats" star revealed that in preparation for his lifestyle changes, he ate "everything that's in the fridge." He noted that despite his repeated attempts to stick to a diet, it hasn't been successful so he reached out to WW (formerly Weight Watchers) for help.
"It started to get me down in a way. I've never been able to stick to anything like that. I've spent a long time accepting that this is my body and that's it," he explained.
"But I really am sick and tired of just doing the same thing every year," Corden continued. "So I contacted the people at WW and I said look, can you help me with this? Why does this keep not working for me and they told me that probably what I'm doing wrong is that I'm going on a diet and that's probably not the answer."
Corden said he was encouraged to try WW's regime, which is more about wellness and health and feeling better rather than just losing weight. He also acknowledged those who might be on the same boat and shared that WW is offering to give away 100,000 digital memberships to people who also want to make the same changes but can't afford its program.
"So much of this is about support. If you sign up with me, I'll support you through this and you can support me. And maybe, maybe this is the year that we do it together, all of us," the talk show host said.
Corden asked those who can afford the program to pay for it and leave the free memberships to those who do not have the financial resources.
"I'm going to do it. I'm going to embark on this year of health because I absolutely believe that they the tools in place to make this the year that I really do make this change," he said, before encouraging fans to make 2021 the "last year that this is our new year's resolution."
"Pitch Perfect" star Rebel Wilson made a similar commitment to lose weight last New Year's Eve, deeming 2020 her "year of health." She documented her journey on Instagram and revealed the results of her year-long commitment in November.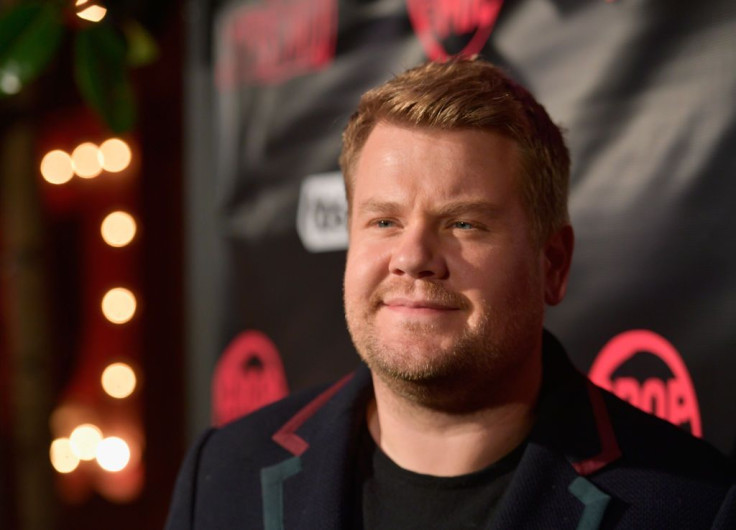 © Copyright IBTimes 2023. All rights reserved.