James Foley's Beheading Is Only One Of The Gruesome Acts Committed By ISIS In Recent Months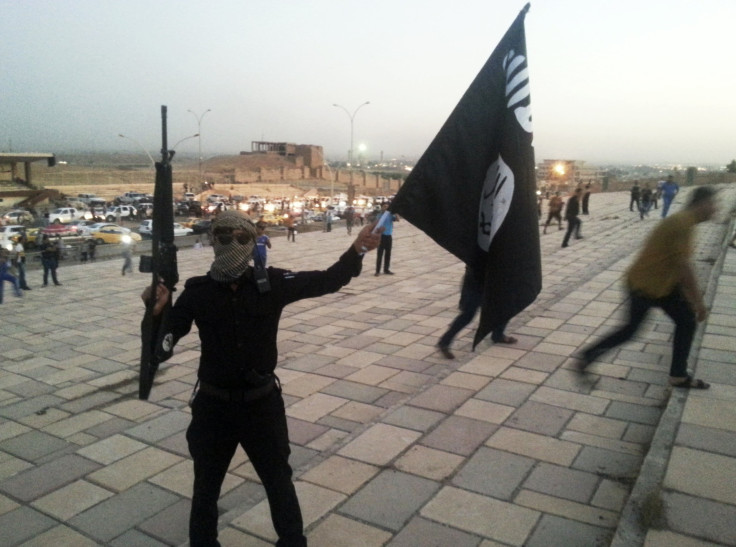 The Islamic State's decision to decapitate U.S. freelance journalist James Foley and film his execution as a warning "Message to America" caused widespread outrage after footage of the murder was released Tuesday by ISIS, formerly known as the Islamic State of Syria and Iraq (ISIS). While the world is still reeling from the terrorists' decision to post the graphic material, Foley's execution is just one of the many gruesome acts committed by the Sunni militant group whose actions have been denounced by Al-Qaida leaders. Here are just some of the crimes ISIS has been deemed responsible for in recent months:
James Foley beheading
One year after disappearing in Syria, a video featuring missing U.S. journalist James Foley surfaced in an online video Tuesday showing a member of ISIS dressed in all black and denouncing President Barack Obama's decision to approve airstrikes against the Islamic State before beheading the kidnapped, dedicated war reporter. The video, since removed by YouTube, concluded with a threat to behead American journalist Steven Sotloff.
Syrian tribe executed
On Saturday, The Syrian Observatory for Human Rights group confirmed to Reuters that ISIS is responsible in the death of 700 Syrian tribe members over the past two weeks. The organizations claims that the militant group used beheadings to execute a majority of the Deir al-Zor province's al-Sheitaat tribe following the their take over of the tribe's two oil fields last month. One unnamed activist reported 300 men were killed within one 24 hours period in the town of Ghraneij. Those who were not beheaded were arrested and judged according to Syrian Observatory director Rami Abdelrahman.
Yazidi women kidnapped
The Islamic State was named responsible for the kidnapping of hundreds of Yazidi women following their continued attempt to take over northern Iraq earlier this month, the Associated Press reported. A spokesman for the Iraq Humans Rights Ministry told the AP that the extremists had "vicious plans" for the female victims, all of whom are under the age of 35, in an effort to satisfy their "animalistic urges." "We think the women are going to be used in demeaning ways," spokesman Kamil Anin said Aug. 8. A U.S. official said they believe the women would be sold or married off to Sunni insurgents.
A senior commander from the Islamic State spoke of the abduction to CNN Wednesday, stating that militants had killed many Yazidi men during the attack and had taken 100 Yazidi women and children to the city of Mosul.
Syrian Army ambushed
At least 50 soldiers from the Syrian Army's 17th division were killed by the ISIS during an attack on their Raqqa, Syria army base last month, the Agence France-Press reported. Syrian Observatory for Human Rights director Rami Abdel Rahman said a majority of the soldiers were beheaded. Following the attack, a video of a militant showing the deceased soldier's heads mounted onto poles surfaced online.
Kurdish school children abducted
Approximately 153 Kurdish children between the age of 13 and 14 were taken by ISIS radicalists on their way home from their year-end exams in the city of Aleppo May 29 the Human Rights Watch confirmed last month. Five of the male victims who escaped from their captors told reporters they were forced to learn jihadist ideology and beaten by ISIS militants if they did not behave during their time as spent as hostages. Fifteen children were released June 28 in exchange for the Kurdish forces return of three ISIS members.
Rival rebels crucified
Eight men from a rival rebel group were executed by ISIS for being "too moderate" near the town of Aleppo in Syria in June. The men were later crucified in the town square in Deir Hafar. A ninth victim, Al-Bab, survived after being reportedly nailed to a cross for eight hours after giving "false testimony."
© Copyright IBTimes 2023. All rights reserved.