James Holmes, 'The Joker': Gag Order Keeps Cops From Releasing More Details In Aurora Slaughter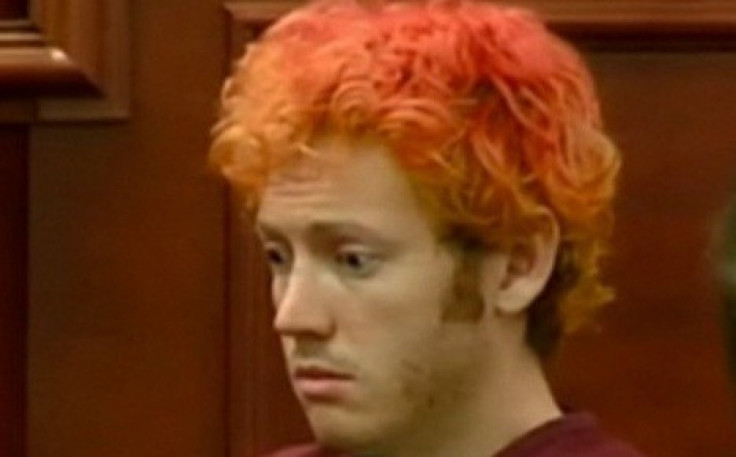 A gag order handed down in the James Holmes case Monday night is preventing the Aurora, Colo., Police Department from disclosing any information related to the investigation into Friday's shooting at the Century 16 Movie Theater, which left 12 dead and 58 wounded.
The Aurora Police Department issued a press release in the evening, stating that it received the order from a judge and will immediately offer no updates, comment or interviews on the investigation of Friday's massacre, which happened during a midnight screening of The Dark Knight Rises.
The police department's highest priority is the successful prosecution of this case, Chief Daniel Oates said. We are determined to achieve justice for the victims. We are well aware of the media and public interest in this case, but we ask for patience and understanding. Because of these orders, we simply cannot make any further comment. All of us must await the outcome of our judicial process.
The Office of the District Attorney for the 18th Judicial District will handle media inquiries from now on.
A dazed Holmes, who reportedly called himself the Joker after the Batman villain, appeared in Arapahoe County District Court Monday morning and is facing first-degree charges. He was present with public defender Tamara Brady. At times, Holmes stared blankly ahead, looked down or closed his eyes, according to reports.
Prosecutors have told the media they aren't sure whether Holmes was medicated during his initial hearing. He was remanded in custody and is expected to be formally charged later this month.
The 24-year-old grad school dropout is accused of barging into the movie theater with high-powered rifles and opening fire on the crowd, resulting in multiple deaths and injuries. He was arrested immediately and the guns were recovered. Police also recovered thousands of rounds of ammunition from Holmes' booby-trapped apartment.
© Copyright IBTimes 2023. All rights reserved.