Jammu And Kashmir: At Least 4 Killed In Militant Attack On Police Station In Southern District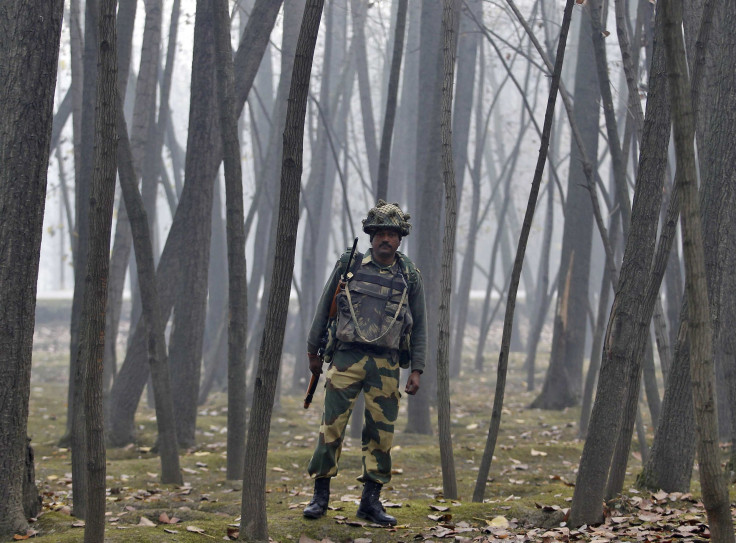 Update as of 3:10 a.m. EDT: The gunbattle at a police outpost in the Kathua district of the Indian state of Jammu and Kashmir has ended, according to local reports. At least two militants, three security personnel and one civilian are believed to have died in the attack. Ten others were injured in the clashes.
Original story:
Militants attacked a police station in Kathua district in the northern Indian state of Jammu and Kashmir early on Friday, triggering a fierce gunbattle with security forces that has so far left at least two people, including a civilian, dead, according to local media reports. Unconfirmed reports suggest that a militant was also killed in the ongoing clashes.
An unknown number of militants are still holed up inside the police station, which lies only 19 miles from the international border with Pakistan, and are believed to be holding hostages, according to local media reports. It is not yet clear which group the attackers belong to, though India has, on several occasions, blamed the Lashkar-e-Taiba -- a Pakistan-based Sunni militant group -- for carrying out attacks in the state.
Shahid Iqbal, the deputy commissioner of Kathua, reportedly said that three to four militants were involved in the attack. "Six policemen were inside the station ... a CRPF (Central Reserve Police Force) unit is stationed on the first floor of the police station. A CRPF man posted as sentry of the station was shot dead by the terrorists," he added.
Nine people were also injured in the attack.
"These Fidayeen will have walked across the border last night and launched their attack this morning, which is the past pattern as well," Omar Abdullah, the former chief minister of Jammu and Kashmir, said on Twitter.
The Indian state of Jammu and Kashmir, which borders China in the north and west, and Pakistan on its east, has witnessed frequent clashes between Indian and Pakistani army soldiers in recent months. Both sides have accused the other of initiating hostilities that have only increased in frequency since the Narendra Modi-led BJP government took power in New Delhi. However, this is the first major incident of violence since a coalition of the BJP and PDP, a local political party, came to power in the state earlier this month.
"The union home minister has instructed the home secretary to actively monitor the situation. The MHA (ministry of home affairs) is in touch with the agencies of J&K," Rajnath Singh, the home minister of India, said.
© Copyright IBTimes 2023. All rights reserved.