Japan GDP Forecast: Downward Revision To Q3, Rebound Expected In Q4; BOJ On Hold Until 2H 2014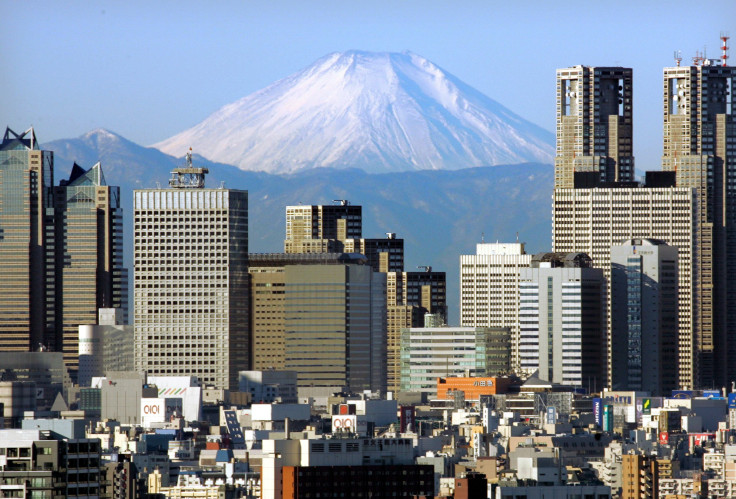 Japan's economy probably expanded slower than expected during the July-September period, economists predicted ahead of the second preliminary estimate of the third-quarter gross domestic product, which is due next Monday. But growth is expected to pick up in the last three months of the year, and the Bank of Japan is likely to wait until the second half of 2014 before announcing any further monetary stimulus.
Nomura lowered its estimate for Japan's real GDP growth to 0.3 percent on the quarter, or 1.3 percent annualized, after factoring in the Ministry of Finance's "Financial Statements Statistics of Corporations," released this week, and relevant statistics released after the first preliminary estimate. The initial estimate was an expansion rate of 0.5 percent, or 1.9 percent annualized.
"We expect the overall figure to be pushed down by a large downward revision for inventory investment, which we think will outweigh upward revisions for capital expenditure and public investment," Nomura economists Kohei Okazaki said.
The first preliminary estimates had private-sector inventory investment making a large positive contribution of 0.4 percentage points on the quarter, but Nomura projects that this figure will be revised down to 0.1 percentage points. The Cabinet Office's calculations of inventories of raw materials and semi-finished products used in the first preliminary estimates were a little high, and the Ministry of Finance's survey data indicated that these inventories did not rise as much as the Cabinet Office calculated.
Meanwhile, capital expenditure is expected to be revised up from the first preliminary figure and show a rise for the third straight quarter, according to Okazaki. There might also be a small upward revision for public investment.
Barclays also cut its third-quarter GDP growth forecast for Japan, though by a smaller margin. The firm expects GDP to be revised slightly downward to 0.4 percent on quarter, or 1.7 percent annualized.
That said, both firms maintain their views that growth in the Japanese economy will pick up supported by rush demand ahead of an April 2014 consumption tax hike.

A rise in the national sales tax to 8 percent from 5 percent in April next year could dampen consumption, although the Bank of Japan has maintained that damage to the economy will be limited.
To soften the economic blow of the coming tax hike – Japan's biggest step in decades toward curbing its debt mountain – government officials will craft an economic stimulus package this week worth about $53 billion, unnamed sources told Reuters.
The government is to decide on the measures on Thursday, but precise amounts will not be spelled out until the Cabinet approves a supplementary budget on Dec. 12, the sources said.
BOJ Easing
While Japanese consumer inflation rose to its highest in five years in October, it is well below the central bank's 2 percent target. But Capital Economics' Chief Global Economist Julian Jessop doesn't expect the central bank to consider fresh stimulus any time soon.
"We continue to expect the Bank of Japan to announce further substantial monetary stimulus eventually, but those now speculating that it might act within the next few months are likely to be disappointed," Jessop said.
The case for loosening monetary policy to encourage firms to raise wages early in the New Year seems particularly weak. Moreover, the government itself will shortly be unveiling additional fiscal measures to limit the impact of April's consumption tax hike.
"Barring some major shock such as a rebound in the yen, the central bank is likely to wait until the second half of 2014 before announcing any further monetary stimulus," Jessop said. "This would allow it to gauge how the economy has weathered the first consumption tax hike and the extent to which 'quantitative and qualitative monetary easing' is having the desired impacts over the longer term."
© Copyright IBTimes 2023. All rights reserved.