Japan's Crippled Fukushima Nuclear Plant Could Become Tourist Attraction (In 23 Years)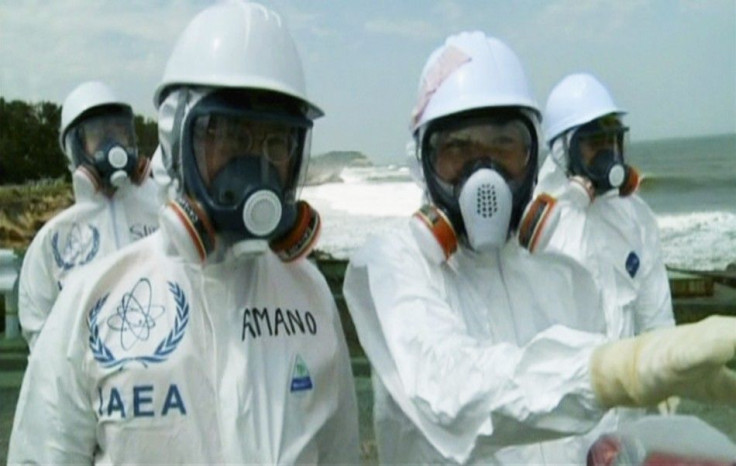 The town of Pripyat, Ukraine was built in 1970 to house workers at the Chernobyl nuclear power station and their families, but it was abandoned in 1986 after a "routine experiment" went terribly wrong. Chernobyl's fourth reactor exploded, sending plumes of radiation equivalent to 400 Hiroshimas into the sky. It was the worst nuclear accident in history, but two years ago the town of Pripyat reopened as, of all things, a tourist attraction for intrepid visitors who signed waivers exempting the tour operator from all responsibility in the event they later suffered from radiation-related health problems.
Now, a group of individuals in Japan is in the early stages of planning a similar operation near the site of the second-worst nuclear accident in history, the Fukushima Daiichi nuclear power plant. A magnitude-9 earthquake and subsequent tsunami in March 2011 caused the level 7 meltdowns of three reactors at the complex, leaving the area highly radioactive.
The team behind the proposed "Fukuichi Kanko Project" includes author-critic Hiroki Azuma, tourism scholar Akira Ide, artist Kazuki Umezawa, media activist Daisuke Tsuda, sociologist Hiroshi Kainuma, editor Kenro Hayamizu and architect Ryuji Fujimura. The eclectic group is studying what appropriate facilities would be needed to convey the disaster to future generations and, in the process, spur economic recovery in the devastated region, which experts say could take more than three decades to decontaminate.
Azuma, who leads Tokyo-based publishing company Genron Co., recently published a 160-page magazine along with Kainuma and Tsuda called the "Chernobyl Dark Tourism Guide," which uses Chernobyl's present as an exploratory preparation for Fukushima's future. It looks at how the site was "tourized" into a destination of global interest, how tourism helped build awareness, and how developers of "dark tourism" sites convey the right tone at sights of death and destruction.
"'Dark tourism brings death back into the public domain," Philip Stone, executive director of the UK-based Institute for Dark Tourism Research, explained to International Business Times when the field of study launched its first dedicated research center in April 2012. "Because death is under a medical gaze, it's been privatized. We reconnect with mortality through the tourism."
The team behind the Fukuichi Kanko Project hopes to lay the groundwork for a tourist destination to open in 2036 -- 25 years after the disaster -- when decommissioning and decontamination work should be fairly advanced. Japan's J-Cast News reported earlier this month that one blueprint calls for a "Fukushima Gate Village" about 20 kilometers (12 miles) from the reactor that would include accommodation constructed to protect guests from elevated radiation levels, research facilities for renewable energy, restaurants, souvenir shops and a museum dedicated to the nuclear disaster.
The village would serve as a staging ground for tours to "site zero," where visitors could don protective suits and respirators for trips to photograph the damaged reactor and the surrounding cleanup operation.
Authorities would need first to assess the radiation levels to ensure they lie within the margin of safety before any structures go up. Furthermore, anyone planning a project near the Fukushima Daiichi nuclear power plant would need to have support from the families of the victims who died.
The architects of the proposed "dark tourism" destination in Fukushima envision it as a site of healing and a place to teach future generations, much like the Genbaku (A-bomb) Dome in Hiroshima, which is now a Unesco World Heritage Site.
"No Japanese person in 1945 could have imagined that the Dome would one day become a World Heritage site," the Fukuichi Kanko Project notes in its mission statement. "In fact, there was a strong desire among Hiroshima residents that the Dome be demolished, as it brought back the horrible memories of the dropping of the atomic bomb. But now … who would say that the Dome in Hiroshima should have been demolished, and that the memories of that tragedy should have been forgotten with it. It is this kind of 'future' that we take as our premise as we attempt to create a vision of true recovery from this disaster."
FOR FREE to continue reading
✔️ Unlock the full content of International Business Times UK for free
offer available for a limited time only
✔️ Easily manage your Newsletters subscriptions and save your favourite articles
✔️ No payment method required
Already have an account?
Log in
© Copyright IBTimes 2023. All rights reserved.