Japan's Fujifilm Calls for Swiss-Style Yen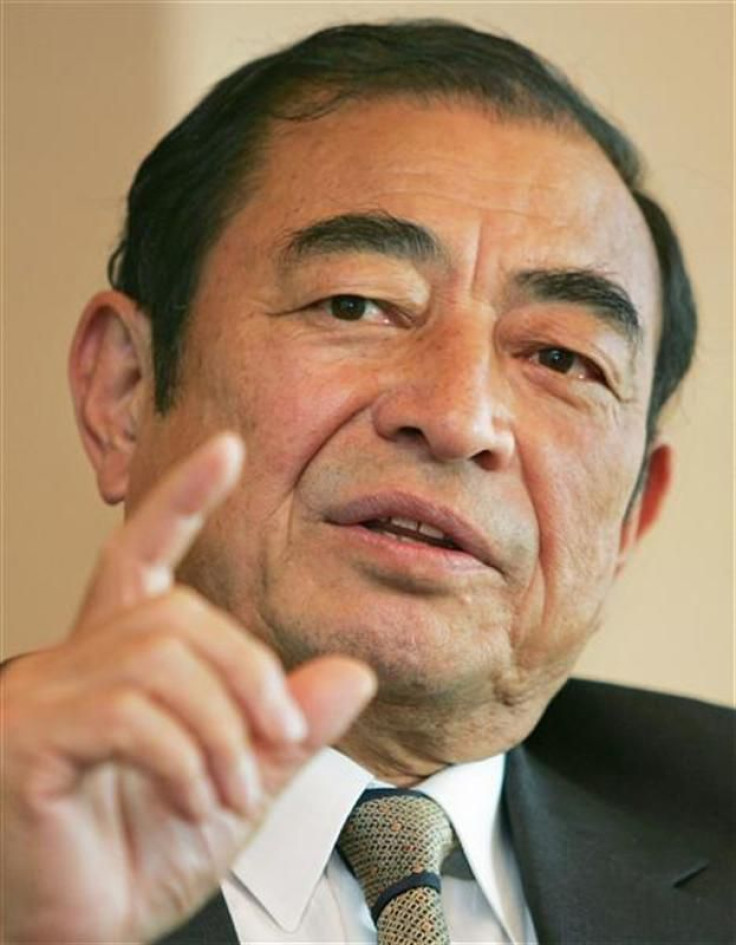 (Reuters) - Fujifilm Holdings President Shigetaka Komori wants a Swiss-style cap on the yen to help Japanese firms, he said in an interview on Wednesday, adding his voice to a growing chorus of executives including Nissan's Carlos Ghosn.
Komori also said diversification helped protect Fujifilm from meeting the same fate as photographic film pioneer Eastman Kodak, which is preparing a Chapter 11 bankruptcy filing in case it is unable to sell its digital patents to raise capital, a report said earlier this month.
Fujifilm, which diversified from the shriveling photographic film market into digital photography, printers and healthcare, in October cut its operating profit forecast for the financial year ending in March by 15 percent to 136.5 billion yen ($1.8 billion), blaming the strong yen and global economic uncertainty.
But Komori said that would amount to a record profit if calculated on the basis of 2007 exchange rates and materials prices.
The government is showing weak leadership, he said. We are asking the government to do something like Switzerland, Komori said, referring to the Swiss National Bank's cap on the franc at 1.20 per euro, introduced last September.
Japanese Finance Minister Jun Azumi, however, told reporters on Wednesday that it would be hard for Japan to set such an upper limit on its currency given the vast supply of yen in global markets.
From the standpoint that the Japanese yen is basically the third key currency after the dollar and the euro, we cannot go as far as the Swiss have done, Azumi said.
Fujifilm's Komori sees 90 yen to the dollar as a fair exchange rate, compared with current rates of about 77 yen.
But he said Fujifilm could bear the current rates and that he currently had no plans to shift more production overseas.
Nissan's Ghosn said last November many projects were being moved outside Japan because businesses could not cope with current exchange rates. He called for a fixed exchange rate.
Komori lamented the fate of Kodak, with which it is currently engaged in a court battle over digital camera patents, as the U.S. firm also tries to sell its patent portfolio to secure enough funds to enable it to avoid bankruptcy.
It's a shame. They used to be a strong rival, he said. Kodak were not as well prepared as us for the digital era, he added.
Failure to develop a wide portfolio of businesses may also have weakened the U.S. company, whose name was once synonymous with photography, Komori said.
Kodak said they just wanted to be a digital company. But that alone was not enough, he said, noting that Fujifilm has expanded into pharmaceuticals, medical and office equipment as well as films used in liquid-crystal display panels.
($1 = 76.8100 Japanese yen)
© Copyright Thomson Reuters 2023. All rights reserved.