Jaybird Run Wireless Earbuds To Arrive Next Month For $179.99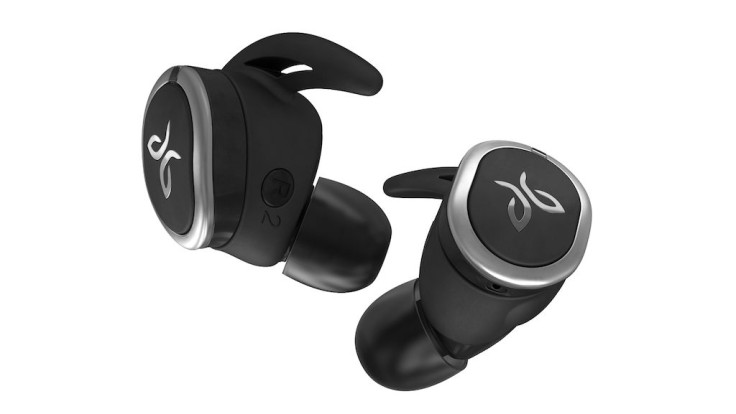 Jaybird has announced a new set of wireless earbuds that seems to be competing against Apple's AirPods. Called the Jaybird Run, the new pair of truly wireless earbuds will be available in October for $179.99.
"Jaybird Run is inspired by our athletes, and tested and built with the runner in mind who listens to music or podcasts and wants to feel as free as possible," Jaybird athlete and partnership manager Jeff Taylor said.
"Being runners ourselves, we understand how bulky headphones can get in the way. The Jaybird Run compact form factor fits securely and delivers music without a single wire. We've perfected the Jaybird Run experience, so you'll forget you're wearing them, and we're excited to share them with runners everywhere."
The Jaybird Run wireless earbuds closely resemble last year's Bragi Dash. The Jaybird Run is able to offer up to four hours of battery life, while its charging case will be able to provide two additional full charges. Jaybird says a quick, five-minute charge will be enough to offer one hour of music playback. The Run comes with a selection of interchangeable tips and fins, so users are able to find a perfect fit for their ears.
The Jaybird Run connects to mobile device via Bluetooth, which Jaybird claims will be able to deliver big, rich sound with drop-free connectivity. CNET's test of the product showed that the wireless earbuds would have some "occasional Bluetooth hiccups" while running around crowded areas. However, the problem doesn't seem to happen when the Jaybird Run is being used at home or at the gym.
The SoundGuys also experienced a few drops in Bluetooth connection while testing the Jaybird Run, but was unable to detect why it was happening. Although this might simply be a small issue, it could deter some consumers from picking up these wireless earbuds.
Inconsistent connection aside, pairing the Jaybird Run is actually very simple. Opening the charging case for the first time, the earbuds will automatically enter paring mode and users will simply have to connect through their mobile device.
A neat feature here is that once a user has paired their phone to the Jaybird Run, the earbuds will automatically connect to that phone every time the user opens the case. This feature is somewhat similar to how Apple's AirPods can automatically connect with recognized with iOS and MacOS devices.
As for controls, each of the Jaybird Run earbuds feature a single button. The buttons themselves are actually the Jaybird logos. The buttons can be used to play and pause songs and even activate Siri or Google Assistant.
The buttons are also programmable, letting each piece have its own function. For example, the left earbud's button could be used for music playback controls, while the right earbud's button could be set for triggering Siri/Google Assistant.
As for sound quality, Jaybird says that the Run wireless earbuds offer the same type of audio quality from it current lineup of products. If users are still unhappy with the sound quality of the Jaybird Run, they could mess around with the equalizer on the Jaybird MySound mobile app, according to Engadget. The MySound app also comes with the Find My Buds feature, which lets users find where their lost Jaybird Run earbuds.
No exact release date was given for the Jaybird Run, but it will be available next month for $179.99 from Jaybird's website, Best Buy and Amazon. Additionally, the company announced the Freedom 2 with SpeedFit, which is also set to arrive in October for $149.99.
© Copyright IBTimes 2023. All rights reserved.