JC Penney's Lost Year: Making Mistakes (And Correcting Them) Have Marked Penney's Reinvention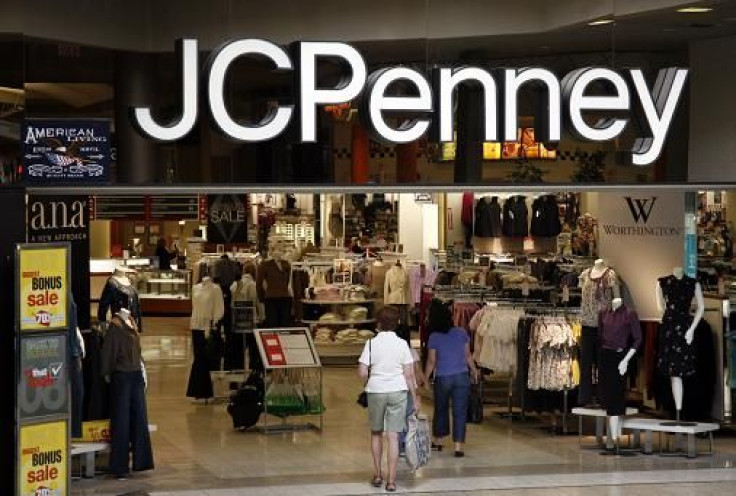 There's only one thing market-watchers like more than watching a company soar under the direction of a team of savvy executives headed by a wise and charismatic leader, and that's witnessing a slow-motion train wreck of a company struggling to reinvent itself as its earnings go down and it cash flow dries up.
While J.C. Penney Co. Inc. (NYSE: JCP), based in Plano, Texas, has not been fruitful this year in terms of earnings, it certainly has provided the world a great, big object lesson on the basics of retail, beginning with this: Don't freak out your core customer base by first adopting flummoxing pricing changes and then attempting to lure them back with free haircuts.
In November of last year, analysts applauded the J.C. Penney board's decision to hire as CEO Ron "Mr. Apple Store" Johnson, the architect of the highly successful retail division -- and Genius Bar -- at Apple Inc. (Nasdaq: AAPL). Previously, Johnson had headed up merchandising for Penney's primary competitor for budget-conscious consumers, the Minneapolis-headquartered Target Corp. (NYSE: TGT), which appears to be doing everything right these days.
"Wall Street analysts were dancing on the table [when Johnson was picked], saying this was going to be a retail revolution. It's retail destruction," Burt P. Flickinger III, the Strategic Resource Group's managing director, told Bloomberg Television on Friday.
On Friday, the mistakes J.C. Penney has made were evidenced in the only way that truly matters to Wall Street: its numbers. The 110-year-old department-store chain reported a dismal third-quarter net loss of $123 million, or 56 cents per share.
In delivering the poor earnings report, Johnson described the enterprise as really being two separate entities: the old, struggling J.C. Penney, and the young, fresh, hip, lowercase "jcp," which he insisted is gaining traction and "surpassing our own expectations in terms of sales productivity, which continues to give us confidence in our long-term business model."
There are indications Johnson may be right. The 10 outlets that have implemented the novel specialty department "store within a store" format, which encompasses in-store areas focused on brands to attract younger customers and will soon include Disney and Martha Stewart, reported more than twice as many dollar sales per square foot, $269, as the company's conventional format.
New ways to display new merchandise almost always result in revenue bumps while making their debuts, bumps that are frequently followed by a leveling-out after the novelty has worn off. So time will tell whether this strategy will work. Along this line, Johnson said he has a four-year plan.
One problem that became evident this year was Johnson's order of priorities.
Instead of first tackling J.C. Penney's merchandise -- retail is nothing if it isn't about product mix and the introduction of new products -- Johnson went for changing the company logo, while implementing what he considered a simpler, three-tier pricing strategy, and scrapping ongoing in-store specials, the very thing its consumers loved about the Penney experience.
Johnson not only addressed a problem that didn't exist from a consumer standpoint, but created a new one: how to bring back loyal shoppers who wrote off Penney and shifted to Target and higher-end competitors such as Dillard's Inc. (NYSE: DDS), based in Little Rock, Ark., which has seen its share price rise 85 percent since the beginning of this year and just beat the market consensus estimate in its recent earnings report. (Many Midwestern shopping malls have both Dillard's and J.C. Penney outlets. If one fails to impress consumers, the other with similar price points is a short stroll away, a little past the food court.)
For J.C. Penney, it seems this year has been little more than a series of mistakes and attempted corrections, as it has sought to undo the damage the company inflicted on itself by disregarding its soccer moms while pushing to attract a wider base of customers (read: Generation Xers and Millenials).
But if Penney's online sales during the past quarter are any indication -- down a staggering 37 percent -- people are not going to the company's website and buying its merch.
So what does J.C. Penney do now?
For one thing, the holiday shopping season is under way. This month marks the end of Johnson's first year on the job. Penney's holiday sales performance will be scrutinized thoroughly, and more people will ask whether the company went too far in losing retail talent in the past.
"They had great turnaround people at J.C. Penney," Flickinger said on Bloomberg TV. "Penney has no depth, no bench, and at some point the fashion resources and the suppliers will desert them because there's no plan to turn this thing around quickly enough while Dillard's and the competitors are capitalizing."
If J.C. Penney can't come up with some surprises, many will wonder whether it should have kept some of those great turnaround people. Among them are Vanessa Castagna, a longtime retail executive who is now at New York's Cerberus Capital Management LP, and former Penney CEO Allen I. Questrom, who is now a director at Foot Locker Inc. (NYSE: FL) and previously held high-level positions at Barneys New York Inc., Federated Department Stores Inc., and Wal-Mart Stores Inc. (NYSE: WMT).
Questrom told the Dallas Morning News in August that he was "shocked" J.C. Penney's board didn't insist that Johnson test his new specialty department-store strategy in at least one market before rolling it out companywide.
© Copyright IBTimes 2022. All rights reserved.
FOLLOW MORE IBT NEWS ON THE BELOW CHANNELS