Jeb Bush CTO Ethan Czahor, Co-Founder Of Hipster.com, Resigns Over MLK Comments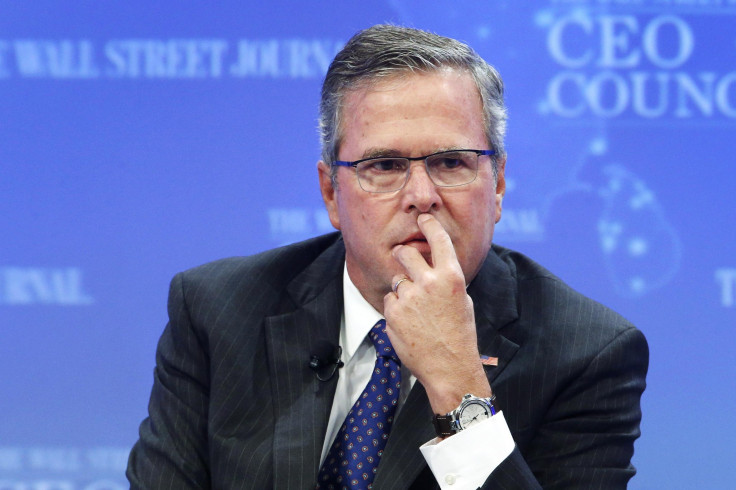 Jeb Bush accepted the resignation of his chief technology officer late Tuesday after it was revealed he used racially insensitive language in blog posts and statements concerning the Rev. Dr. Martin Luther King Jr. in 2008. Ethan Czahor, co-founder of Hipster.com, was expected to play a crucial role in Bush's likely run for the White House, which the politician has yet to formally announce.
The Huffington Post revealed that the technology guru stepped aside only hours after Bush was blasted for posting online more than 250,000 emails from his 1999-2007 time as Florida governor. Pundits applauded the transparency effort but criticized his decision to leave in all the names, emails, phone numbers and other information of the people with whom he corresponded. A number of these people had specifically asked that their information not be shared, and the Verge appears to have discovered published emails containing Social Security numbers.
The flub has been cited as a sign that the leading Republican contender fails to understand the importance of privacy online, even as the debate over privacy and security rages throughout the media amid a number of high-profile hacks. Czahor's resignation is not related to the criticism of Bush's transparency effort, according to multiple news outlets.
The email archive stretches through Bush's two terms as governor, and includes messages in an easily searchable database. The only problem is that Bush's team failed to scrub the contact information of Floridians who offered to help after 9/11, who complained about voting issues, and everything in between. The wide release comes after Bush released only his emails from his first year in office.
"In the spirt of transparency, I am posting the emails of my governorship here. Some are funny some are serious; some I wrote in frustration," reads a message on his site. "But they're all here so you can read them and make up your own mind."
There are a number of emails from state legislators where he's referred to as "Jebster," but most are from concerned citizens both in and outside of Florida trying to get in touch with the governor on any number of issues. Bush often responded with a quick "thank you" or forwarded the message to a member of his staff, requesting they follow up with the constituent.
The possible Republican nominee for president in 2016 was clearly aware that his messages could someday be released. It was in the latter half of 2001 when his emails began to include a signature with a warning about public disclosure.
"Florida has a very broad public records law," the signature said. "Most written communications to or from state officials regarding state business are public records available to the public and media upon request. Your email communications may therefore be subject to public disclosure."
© Copyright IBTimes 2023. All rights reserved.