Jenna Bush Hager Pregnant, Former First Daughter Announces Her First Child On NBC's Today Show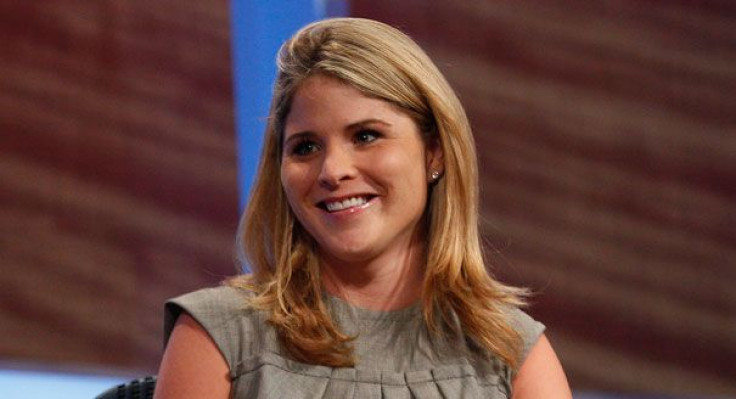 Former first daughter Jenna Bush Hager announced her pregnancy Wednesday on NBC's Today Show after she debuted her growing baby bump on the show Tuesday.
The teacher, turned NBC corespondent had her husband of four years, KKR investment firm principal, Henry Hager on the show as she told the news, according to
Us Weekly
.
"I'm pregnant!" she told Matt Lauer and Savannah Guthrie.
"We're so excited and obviously nervous about it. I'm a first-time mom. But it's something that I've always wanted. I'm a teacher and I love kids."
Henry presented his pregnant wife with flowers as he gave more details about the baby.
"It's a springtime baby," he said.
Former President, George W. Bush and former First Lady, Laura Bush were were present via phone to express their excitement.
"I'm thrilled!" said Laura, while George W. said, "I'm fired up!"
The former president has apparently been especially looking forward to grandchildren.
In 2010, he shared his anxiousness to AARP The Magazine.
"I'm a little disappointed it hasn't happened yet," said President Bush
"But the more disappointment I show, the less likely it is things are going to happen on the time table I want."
Last year, Bush Hager told
People Magazine
that her father had been quite meddlesome on the baby front.
"My dad saw my husband's boss at a conference, and he said to stop paying my husband until we produce children," Bush Hager said.
Despite recently divulging the news, the
Daily Mail
notes that Bush Hager has not been particularly secretive about her bump, having displayed a fuller figure at the UNICEF Snowflake ball in Manhattan last month.
She and Henry were spotted at a New York Whole Foods Wednesday morning. Sporting form fitting running pants, her bump is visible under her yellow bubble jacket.
© Copyright IBTimes 2023. All rights reserved.