Jennifer Lopez, Ben Affleck Wedding Vow Details Revealed; 'Beautiful Words,' Says Minister
KEY POINTS
Jennifer Lopez and Ben Affleck exchanged their own vows during their wedding in Las Vegas Saturday
Ryan Wolfe, who presided over the ceremony, described their vows as "beautiful"
Wolfe revealed that the couple almost didn't make it to A Little White Wedding Chapel in time
Jennifer Lopez and Ben Affleck shared a sweet and intimate moment when they exchanged vows during their surprise wedding in Las Vegas Saturday night.
Pastor Ryan Wolfe, who wed the couple, revealed during an interview with People that Affleck and Lopez had "their own vows that they wanted to share with one another" during the ceremony at A Little White Wedding Chapel.
Wolfe, who is the lead pastor at Grace Christian Center of Las Vegas, was initially circumspect about the actual vows, but he was left in awe when they exchanged "beautiful words" with each other.
"It was an emotional moment they shared with one another," he told the outlet. "You can definitely see the love that they have for each other."
Wolfe also revealed that the couple almost didn't make it to the chapel in time.
While he and wedding coordinator Kenosha Booth Portis were starting to pack up after they had finished five weddings scheduled for 9 p.m., the 52-year-old singer and the 49-year-old award-winning actor pulled up in an SUV.
"We were locking up everything, and they get out and we were like, 'Okay, well I guess we can do one more,'" the pastor said. "So they walked in, and I know Jennifer Lopez, of course. But you don't expect to see Ben Affleck and Jennifer Lopez walking through the door every day."
Wolfe recalled that while the "On the Floor" singer and the "Argo" director waited in the lobby of the chapel, he didn't recognize them at first but thought they looked "very familiar."
Lopez was wearing a white dress, which may have been the "dress from an old movie" that she had mentioned in her On the JLo newsletter, while Affleck was wearing jeans and a white T-shirt, he said.
During an interview with "Good Morning America" Tuesday, witness Portis also detailed the "exciting moment," sharing, "We were getting ready to close and we had a special guest arrive as a walk-in. I started shaking a little bit. I'm like, 'Oh my gosh, this is Jennifer Lopez we're getting ready to marry!'"
Portis recalled that while Affleck and Lopez were exchanging vows, they were sweet, emotional and even "cried to each other" while their children were right behind them.
For the ceremony, Wolfe said that Lopez and Affleck just wanted a "regular wedding." Hence, the bride walked down the aisle to the traditional "Here Comes the Bride" processional with flowers in hand.
After reciting their vows, Wolfe blessed and prayed over them with what he described as an "eight-second prayer," and the couple proceeded to exchange their rings.
Wolfe confirmed that aside from him and Portis, there were only two other people present during the ceremony: Lopez's 14-year-old child Emme and Affleck's 13-year-old daughter Seraphina.
"One of his kids were there and one of her kids, and they were the witnesses," he said. "Now they have to be 18 to be the legal witness, but I allowed their kids to sign their souvenir document. So, they signed that, and I gave that to them. And then of course our coordinator, Kenosha, had to be their official witness on the official license."
Lopez and Affleck have five children in total from past relationships. She shares Emme and her twin brother Max with ex-husband Marc Anthony. Meanwhile, aside from Seraphina, Affleck has two other children with ex-wife Jennifer Garner: 16-year-old daughter Violet and 10-year-old son Samuel.
Lopez and Affleck first got engaged in 2002 but called it off in 2004. They rekindled their romance in April 2021, shortly after Lopez split from ex-fiancé Alex Rodriguez. They announced their engagement in April.
As a witness to their love during the ceremony, Wolfe said he believes that Lopez and Affleck are "soulmates."
"I 100% believe that they will last," he told People. "They will make it. I really do believe they're meant for each other."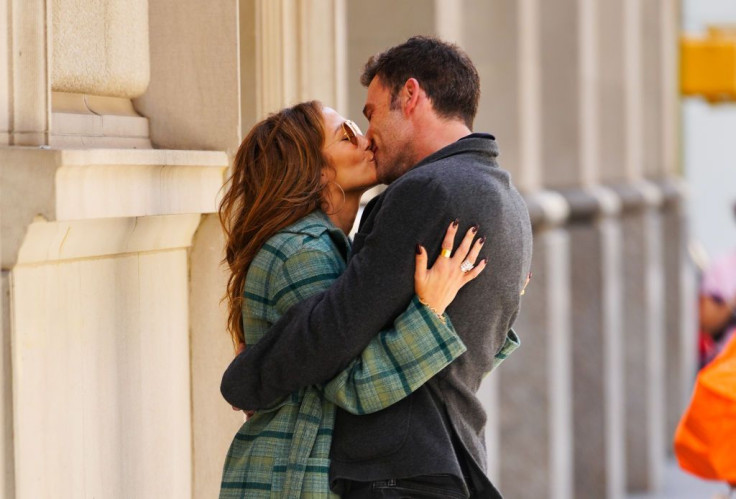 © Copyright IBTimes 2023. All rights reserved.