'Jersey Shore' Cast Comments On The Boardwalk That Made Them Famous After Hurricane Sandy Destroys Seaside Heights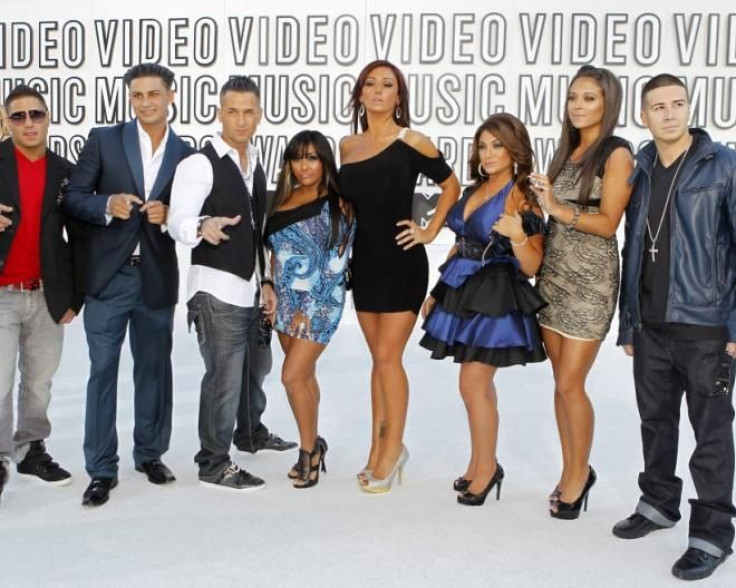 The stars of MTV reality show "Jersey Shore" responded to the devastation in Seaside Heights after the quaint seaside town that made them famous was destroyed by Hurricane Sandy.
Nicole "Snooki" Polizzi, who now has her own show with fellow co-star J-Woww, said in a statement to MTV that "Sandy destroyed Seaside -- our second home. It's devastating to see our boardwalk and favorite spots ruined.
"My prayers go out to everyone affected by the storm."
Snooki later used Twitter to encourage people to make a donation to the American Red Cross to help with relief efforts.
"U can contribute to the American Red Cross' relief efforts @ the Jersey Shore and elsewhere.text REDCROSS to 90999 to make a $10 donation," she wrote.
Pauly D wrote, "My thoughts and prayers go out to everyone affected by Hurricane Sandy, especially our friends and family in Seaside Heights.
"A huge thank you to all the men and women who have been working around the clock to protect and help everyone, true heroes!"
Since starring on "Jersey Shore," Pauly D has had much success, making $11 million over the past year, thanks to his career as a DJ and his own television show that follows his DJ career. Pauly D also endorses numerous products, such as a tanning lotion. This should come as no surprise since the "Jersey Shore" cast mate's motto is "GTL": gym, tan, laundry.
Jenni "J-WOWW" Farley said in a statement to MTV regarding the impact of Hurricane Sandy on Seaside Heights: "This is a devastating time for the East Coast and my prayers are with everyone ... I am thinking about my second family at the Jersey Shore and know that we can rebuild and come back stronger."
Vinny Guadagnino wrote, "Over the last few years, it feels like Seaside Heights has become my second home.
"My thoughts and prayers go out to everyone who was affected by this disaster in Seaside and all across the Northeast. I'm here to support in any way I can."
Sammie Giancola said: "The impact Hurricane Sandy had on the Jersey Shore is beyond devastating. So many families and homes were destroyed and my heart and prayers go out to everyone affected by this storm."
Ronnie Magro tweeted, "This is crazy living there for 4 summers & seeing in such disaster!"
© Copyright IBTimes 2023. All rights reserved.