Jesse Watters Net Worth: How Much Is Fox News Host's Salary
KEY POINTS
Watters made his on-camera debut in 2003 as a correspondent of "The O'Reilly Factor"
His book, "How I Saved the World," debuted at number one on the New York Times nonfiction bestseller list
His net worth was severely impacted by his divorce from Noelle Inguagiato
Jesse Watters makes $2 million a year and has a net worth of $5 million.
The political commentator's fortune mainly comes from his earnings from Fox News for his work as the host of "Watters' World" and "The Five."
The 43-year-old joined the network in 2002 as a production assistant after graduating from Trinity College with a Bachelor of Arts degree in History, according to Celebrity Net Worth.
He made his on-camera debut in 2003 as a correspondent of "The O'Reilly Factor."
Watters got his big break in November 2015 when he debuted his program, "Watters' World," where he interviews compelling guests and top newsmakers.
In April 2017, he became a co-host of the roundtable talk show series "The Five," where commentators discuss, debate and debunk hot news stories and issues of the day.
Aside from his earnings from his shows, his other endeavors also contributed to his wealth.
The book he authored entitled "How I Saved the World," published by HarperCollins in July of 2021, debuted at number one on the New York Times nonfiction bestseller list.
Despite his successes, Watters also faced controversies over the years.
He went through a nationally-publicized divorce from his ex-wife Noelle Inguagiato, whom he married in 2009.
Inguagiato filed for divorce in 2017, after 10 years of marriage and upon learning about her husband's affair with the then 25-year-old associate producer of "Watters' World" Emma DiGiovine, as per Daily News.
Watters informed the network about his affair shortly after his wife filed for divorce. As a result, DiGiovine was transferred to another role at the network and eventually departed Fox News, Daily Mail reported.
His net worth was severely impacted by the divorce since he had to pay big bucks to settle the case.
In December 2019, Watters married DiGiovine, nine months after the divorce from his former wife was finalized. The two have a son.
Watters also faced backlash in 2017 after he made an inappropriate comment about Ivanka Trump. According to Fortune, Watters' statement that he liked how Trump spoke into a microphone was "widely interpreted as sexual innuendo."
He also came under fire because he allegedly mocked Asian-Americans in New York City's Chinatown in the past, as per The New York Times.
A new controversy emerged against him just this week as the government's top infectious disease expert, Dr. Anthony Fauci, called out Watters' supposed "crazy" threats against him at a conservative conference, saying that the talk show host "should be fired on the spot."
Fauci made the statement after Watters told a pro-Trump youth group to "ambush" the physician in the streets and to record a rhetorical "kill shot."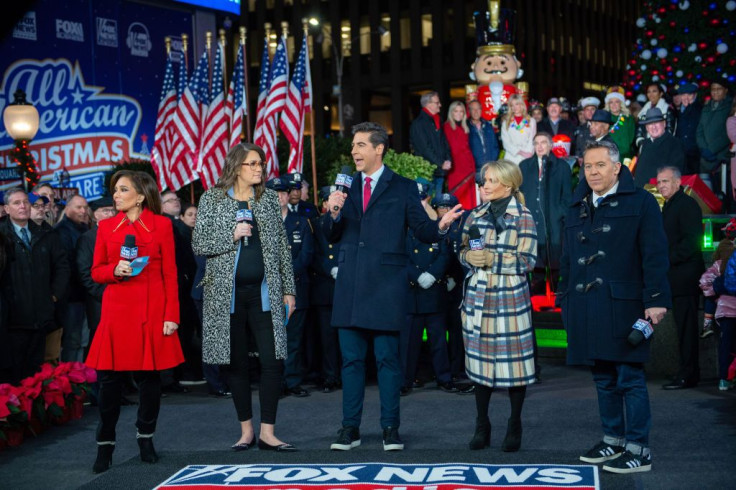 © Copyright IBTimes 2023. All rights reserved.