What Happened To Jesse Watters? Fox News Host On Sudden Vacation After Ivanka Trump Comment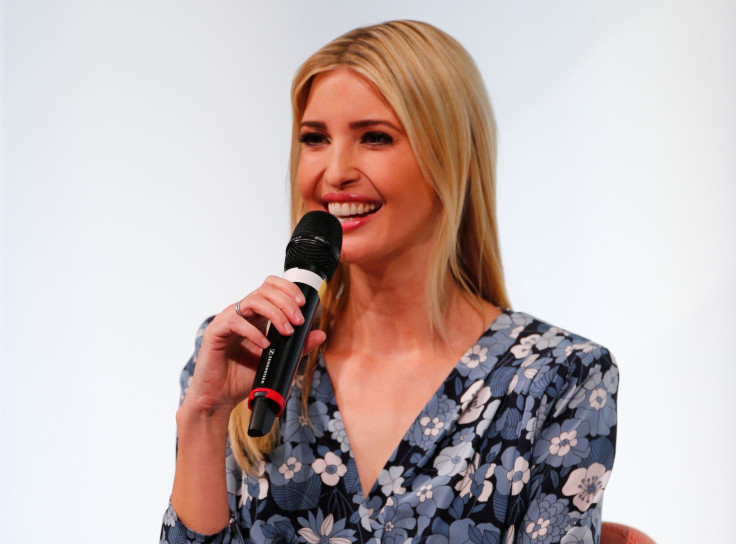 Jesse Watters, one of the hosts of the show "The Five" on Fox News, who has been facing backlash for his comments on Ivanka Trump, announced on air Wednesday night that he was going on for a vacation with his family and will return Monday. The announcement came days after former Fox News host Bill O'Reilly also announced his abrupt vacation on his show "The O'Reilly Factor."
"I'm going to be taking a vacation with my family, so I'm not going to be here tomorrow... I'll be back on Monday, so don't miss me too much," Watters said on the show. His show "The Five" was moved to the primetime time slot after Fox announced O'Reilly's departure.
Read: Jesse Watters Denies His Ivanka Trump Comment Was Sexist Or Lewd
The sudden announcement by Watters came at a time when Fox News is engulfed in multiple allegations of sexual harassment that led to resignations of O'Reilly, and Fox News founder and CEO Roger Ailes.
The controversy surrounding Watters started Tuesday when he commented on footage of Ivanka Trump being booed on stage at an international summit in Berlin to discuss women entrepreneurs, where German Chancellor Angela Merkel was also present.
"It's funny, the left says they really respect women, and then when given an opportunity to respect a woman like that, they boo and hiss. So I don't really get what's going on here, but I really liked how she was speaking into that microphone," he said.
Watters' comments were reportedly interpreted as a sexual innuendo by critics. He clarified in a tweet Wednesday that his comment referred to Ivanka's voice and how it resonated like a smooth jazz radio DJ.
In September, Watters was criticized over a segment where he reportedly conducted a series of mocking interviews of Asian-Americans in New York City's Chinatown. Critics called the five-minute segment, which aired on "The O'Reilly Factor," racist. In it, Watters was asking people in Chinatown about the 2016 election campaign and U.S.-China relations. However, more than listening to the opinions of people he questioned, he made fun of them and even asked them if he should bow when saying hello.
New York City Mayor Bill de Blasio called the segment "vile."
Councilman Peter Koo said in a statement: "Passing off this blatantly racist television segment as 'gentle fun' not only validates racist stereotypes, it encourages them. The entire segment smacks of willful ignorance by buying into the perpetual foreigner syndrome," according to the New York Times.
"I don't want to hurt anybody's feelings," Watters told Independent Journal Review at the time. He added: "I go into it thinking how can I listen to them and have them share with me their thoughts and opinions in a way that doesn't come across as mean."
"I try to make it enjoyable for the person I'm interviewing," he told the Philadelphia Daily News in December. "We always come away from the interview all smiles, for the most part."
© Copyright IBTimes 2023. All rights reserved.