Jiang Jiemin, China's Former Energy Chief, Goes On Trial Over Corruption Charges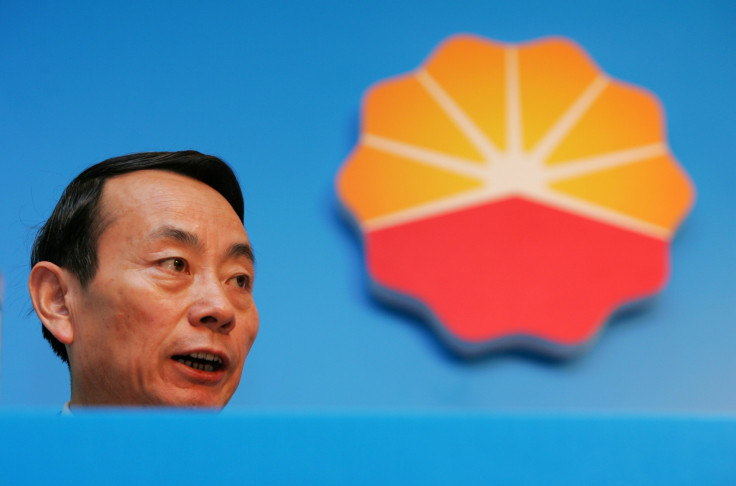 The trial of Jiang Jiemin -- a former chairman of the state-run China National Petroleum Corp (CNPC) -- began at a court in central China's Hubei province on Monday. Jiang, who also briefly headed a government commission that oversees state-owned firms, is accused of corruption and abuse of power, according to a report by Xinhua.
Jiang was the chairman of CNPC, which is the parent company of PetroChina Ltd -- Asia's biggest oil producer. Following his appointment to the post in 2011, CNPC's revenues rose to rival that of its competitor Exxon Mobil Corp, the Wall Street Journal reported. In 2013, Jiang was chosen to head the State-owned Assets Supervision and Administration Commission (Sasac) -- a cabinet body that oversees China's biggest government-held companies.
In September 2013, after he came under investigation for taking bribes and holding assets obtained from unidentified sources, he was fired from the post. It is not yet clear how long Jiang's trial, which is part of a larger anti-corruption campaign in the country, would last. However, similar cases have, in the past, been wrapped up in a matter of days.
Jiang is believed to have links to Zhou Yongkang -- the ruling Communist Party's former security chief who was arrested in December on charges of corruption and leaking state secrets. Like Jiang, Zhou had previously served as the head of CNPC. However, the exact nature of ties between the two is not yet clear, the Associated Press reported.
Although the date for Zhou's trial has not yet been announced, he is expected to go on trial in the coming months.
© Copyright IBTimes 2023. All rights reserved.