'Jihadi John' Mohammed Emwazi Not Radicalized By UK Security Forces: Ex-Chief Of MI6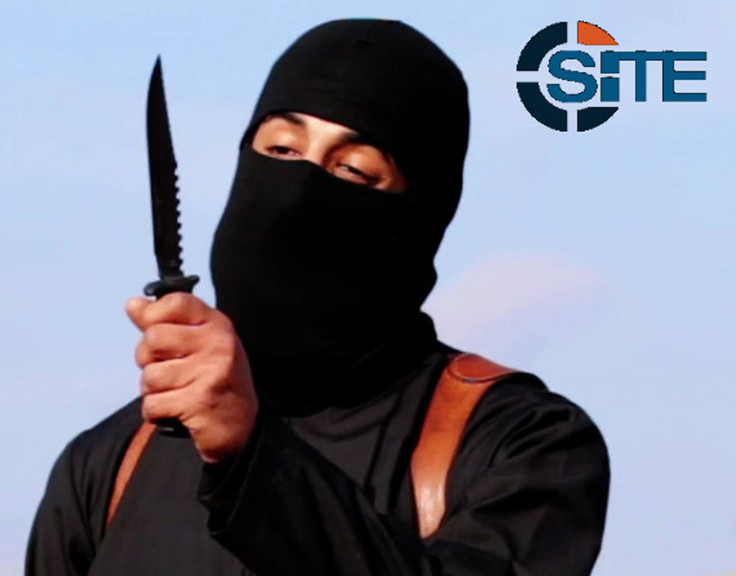 The ex-chief of MI6, the British government's secret intelligence service, says that extremists are not radicalized to the jihadi movement because of interactions with British security forces. Sir John Sawers said that reports suggesting anything different are "very false and very transparent."
The statement comes after a London-based advocacy group, Cage, said that 26-year-old British-Kuwati Mohammed Emwazi -- the masked man from various Islamic State hostage beheading videos previously referred to as "Jihadi John" -- was pushed toward radicalization because of intimidation by British intelligence.
"In general, those are very specious arguments," Sawers said in an interview with the BBC when asked about the theories posed by Cage. "These people draw attention to themselves because of their activity, because of their mixing participation in extremist and sometimes terrorist circles."
According to Cage, Emwazi was approached by British MI5 intelligence officers to become an informant, but when Emwazi refused, he reportedly was threatened. "You're going to have a lot of trouble … You're going to be known … you're going to be followed … life will be harder for you," MI5 officials told Emwazi according to a Cage "case file."
In his Cage profile, Emwazi is depicted as a normal Briton who was labeled as a radical Islamist that was abandoning his family to join ISIS.
After Emwazi was barred from entering his native Kuwait in what Cage believes to be an orchestrated communication between U.K. intelligence and Kuwaiti Intelligence, Emwazi lost his job and marriage, building his frustration.
Sawers, however, refutes the implication, saying that being in contact with British security officials has an opposite effect, and allows for suspected individuals to realize the gravity of the groups they are dealing with, and withdraw from acting further.
"[Contact with British officials] give an opportunity to the individual to draw back from the terrorist groups he's about … to mix with, and you also give them a warning. But the idea that somehow being spoken to by a member of MI5 is a radicalizing act, I think this is very false and very transparent."
Downing Street has criticized the claims made by Cage, calling its comments that place a majority of the blame on British security services "completely reprehensible," while London's mayor, Boris Johnson, described Cage as terror apologists.
© Copyright IBTimes 2023. All rights reserved.
FOLLOW MORE IBT NEWS ON THE BELOW CHANNELS