Joe Biden Makes Surprise Iraq Visit on Eve of Troop Pullback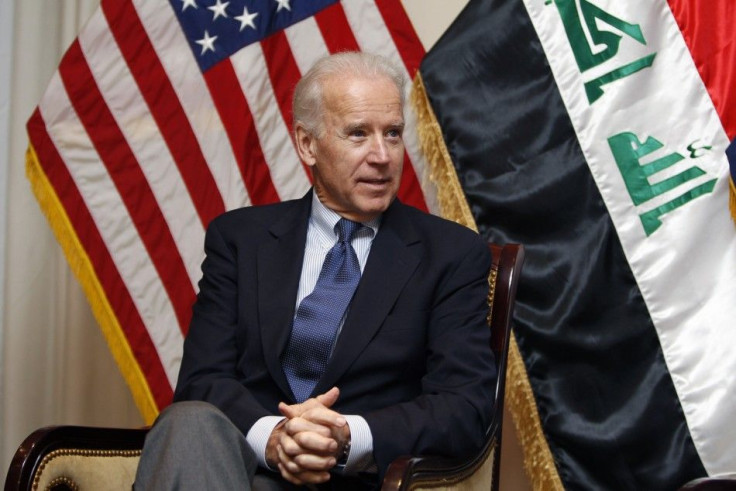 Vice President Joe Biden made a surprise visit to Iraq on Tuesday as U.S. troops prepare for a complete withdrawal from the country.
It's good to be back, Biden told reporters after landing in Baghdad.
The trip is his eighth since the 2008 elections, and Biden will meet with Iraqi Prime Minister Nouri al-Maliki and President Jalal Talabani, as well as commemorate the sacrifices and accomplishments of U.S. and Iraqi troops, according to a White House statement.
Accompanying the Vice President are U.S. Ambassador to Iraq James Jeffrey and Gen. Lloyd Austin, the commander of U.S. forces in the country.
There are currently about 13,000 American troops in Iraq, down from the 144,000 in Iraq when Biden and President Barack Obama took office in January 2009. Obama has ordered all troops home by the end of this year, although the United States and Iraq have been discussing whether or not a limited American military presence will stay in the country after that date.
The U.S. would like leave a small security detail in the country -- one that could have immunity from prosecution under Iraqi law -- but Iraqi officials rejected every proposal.
Still, American officials want to support Iraq during and after the transition to a domestic security force. Ambassador Jeffrey told reporters that "we can support Iraq, particularly to develop their conventional capabilities, and to continue the fight against terror," according to The Washington Post.
"This is a very, very important joint priority of ours. The al-Qaeda in Iraq organization is still active particularly in the north but they strike throughout the country," he said.
After the withdrawal, there will still be about 150 American troops in Iraq to facilitate weapons sales to local troops, and 700 civilian contractors training Iraqi soldiers.
Biden will travel to Turkey and Greece later in the week and will meet with Greece's new prime minister, Lucas Papademos. Iraq's President Maliki is visiting Washington on Dec. 12.
© Copyright IBTimes 2023. All rights reserved.