Joe Jonas Birthday Celebration in Las Vegas, 'Swarmed' By Women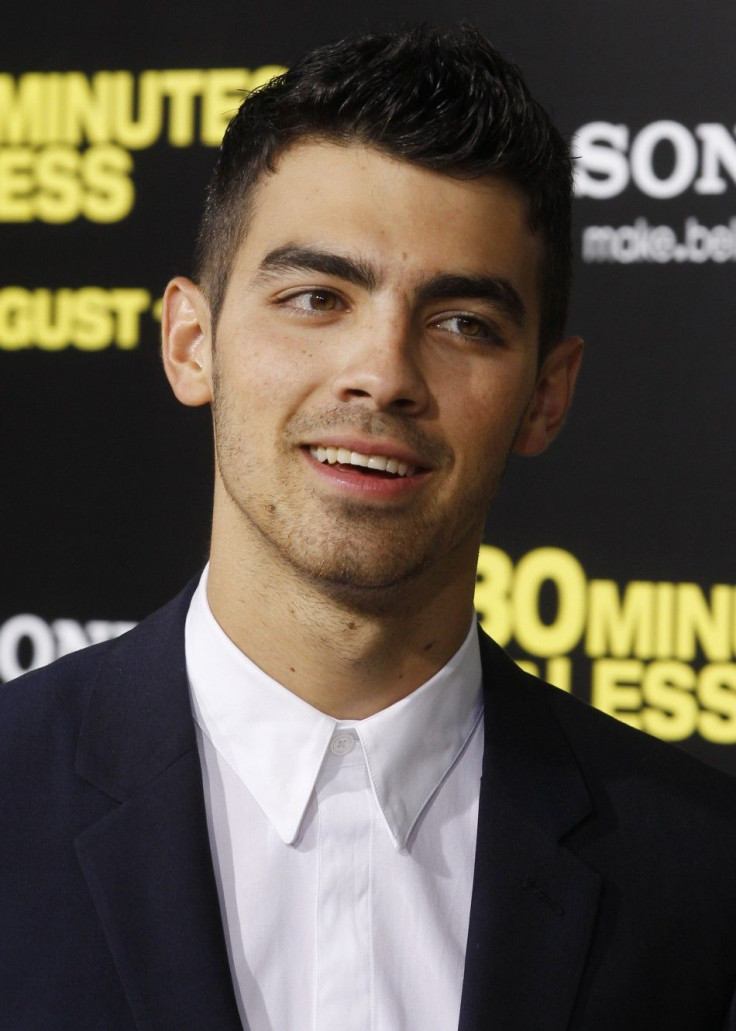 The Middle Jonas Brothers, Joe Jonas, celebrated his 22nd birthday this past weekend. The "See No More," singer did several things to celebrate the big day that is actually on Aug. 15.
Wearing a grey blazer, navy blue shirt, and black pants, Jonas started off on Saturday night poolside with some friends. He was reported to be at a VIP Cabana at Liquid Pool Lounge in Las Vegas. He attracted many female viewer to the site. "Female fans surrounded the area, trying to get a glimpse of [Joe] in his bathing suit," a source told PEOPLE.
After stopping at Yellowtail Japanese Restaurant & Lounge at the Bellagio Hotel for a bite, the singer stopped at the Deuce Lounge to play blackjack. Joe was "swarmed by nearly 20 female fans dying to get an autograph or photo with [him]," the source continued.
Joe Jonas' night did not end there. He went to the Haze Nightclub at ARIA and "rocked the crowd with a special live set." He performed tracks from his upcoming solo album "FastLife" until about 2:30 AM. There, he was cut a birthday cake!" Joe was completely surprised when he was presented with a speciality pre-birthday cake in the shape of a bright-coloured keyboard...Partygoers were holding up sparklers and shooting confetti into the air while toasting Joe to another successful year."
"He was definitely loving the attention," another source reported as he proceeded to the VIP area and spoke with "a group of beautiful girls."
The singer plans to release his debut solo album this fall . "Everyone has been so supportive and I've been hearing great feedback, so I'm very pleased," Joe said in an interview with Digital Spy when asked whether he was happy with his debut single's reception.
Joe's first single off the album, "See No More," was co-written by Chris Brown. "Chris Brown is a fantastic artist and songwriter and to be able to work with him was kind of unbelievable. It was really interesting because we weren't actually supposed to end up writing together. We both found time to work with each other and just got together and wrote."
"Writing Fast Life has been an incredible experience. It's something totally different from what I am used to. It took a while to get to where I was musically because I had this idea that I wanted to start to make music that was more dancey and urban. When I started working with producers that I had wanted to collaborate with for so long, they really helped me get into the mindset."
We are all excited to hear the rest of Joe's album in stores Oct. 11.
In the meantime--Happy Birthday, Joe!
© Copyright IBTimes 2023. All rights reserved.