John Wolfe, The Lawyer Who Took 42% of Votes From Obama in Arkansas, Takes Campaign to Texas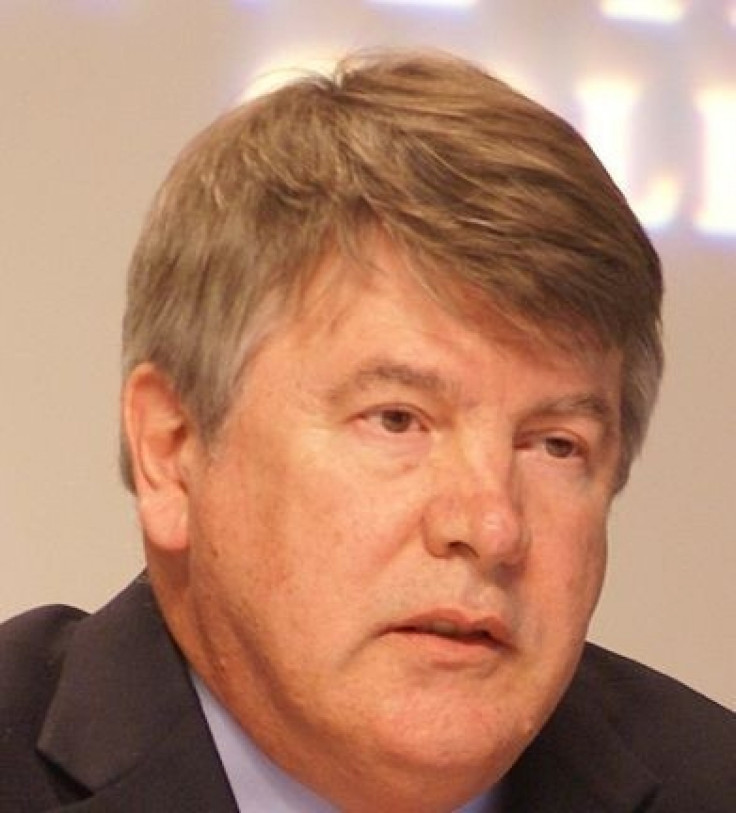 The Tennessee lawyer who took 42 percent of the vote away from President Barack Obama in the Arkansas Democratic primary is back, hoping to pick up momentum in Texas on Tuesday.
It's highly unlikely John Wolfe Jr. will do nearly as well in the Lone Star State as he did in Arkansas, a region where Obama -- and other Democrats -- have long struggled. But as presumed Republican candidate Mitt Romney hopes to secure the Republican nomination on Tuesday by winning the majority of Texas' 155 Republican delegates, Obama risks another embarrassment, losing votes to three other Democratic challengers.
Wolfe, a self-described John Doe candidate who has run multiple campaigns for a decade and a half, said he has been reaching out to voters by calling them and handing out campaign literature for the past few days. On Tuesday, he is in Austin as Texans head to the polls.
While the amount of money he's spent is infinitely less than the president has spent on jet fuel, Wolfe hopes to get enough attention and support to head to the Democratic National Convention and offer another platform.
People know the president isn't on their side, the Democrat said, calling Obama an institutionalized failure with oratorical and charismatic gifts.
So far, Wolfe has competed for the Democratic nomination in New Hampshire, Missouri and Louisiana, where he got about 12 percent of the vote. New Hampshire was the only one of those states expected to go blue in this year's electoral map.
His most impressive showing was in Arkansas last week, when four out of 10 voters chose him instead of the incumbent -- emphasizing the low support Obama has in much of the South. Four out of 10 voters also chose uncommitted over the president in the Kentucky primary the same day.
A week before in West Virginia, Obama lost 41 percent of the Democratic votes to a prison inmate, Keith Judd, who is serving time in Texas for extortion -- clearly a protest vote that was anti-Obama rather than pro-Judd.
Gaining delegates, however, is little more than a dream. The Texas Democratic Party has already decided all of its 287 delegates and 22 alternates are going to Obama, who already secured the nomination months ago. The deputy political director of base outreach for the Texas Democratic Party, Rebecca Acuna, explained that voters picked presidential candidates at Democratic county and Senate district conventions on April 21 (due to the redistricting fight that postponed the actual primary three months), and none of the non-Obama Democratic candidates got more than the 15 percent to qualify for even one delegate.
Obama faces two challengers in addition to Wolfe -- entrepreneur Bob Ely and historian Darcy G. Richardson -- but like most other Democrats who took a shot at a presidential campaign thus far, they are fringe candidates running a symbolic campaign who have gotten little notice or attention. Wolfe said Richardson had endorsed him.**
And compared to states further east, the anti-Obama sentiment is a bit more toned down among Texas Democrats. Obama suffered a steep loss to Hillary Clinton in the 2008 primaries in Kentucky and Arkansas (where he got 8 percent of the vote), but in Texas he narrowly lost to the current secretary of state 51 percent to 47 percent.
We focused more on Arkansas. We had more folks there, Wolfe said. Texas is huge ... it's a very tough place for somebody campaigning.
However, Wolfe remained optimistic, adding, I think the word is out. I think we should see a fair result.
In general, his message is to the left of the president's. For example, he says Obama uses public property, the presidential plane, to go raise money from Wall Street figures, behaving like a Washington insider who puts money over true progressive Democratic values.
That's our property, Air Force One, Wolfe said. After he campaigns during the day he gets on the plane and he jumps to the Waldorf Astoria ... he talks for a couple of hours, shakes hands with hedge fund managers and walks out with $500,000 ... People sense a disconnect there.
But Wolfe isn't entirely to the left of the president. In an interview with The Weekly Standard earlier this month, he said he opposed same-sex marriage but supported civil unions and the repeal of Don't Ask Don't Tell.
A supporter of Occupy Wall Street, Wolfe is largely anchoring his campaign on the state of the country's finances: the economic gap between the middle class and the wealthy as well as preferential treatment to corporations from Washington. He is also against pouring money into Afghanistan and is supportive of open dialogue with Iran.
This is the only Western country in the world where people have to worry about going bankrupt or losing their homes, Wolfe said in a phone interview.
He told Wikinews that if the election comes down to Obama and Mitt Romney, he would expect to support the president, but he would just have to see where they are because to me, there's not a lot of difference between him and Romney.
**UPDATE: Richardson clarified in an e-mail that he had suspended his campaign six weeks ago and encouraged his supporters to cast a protest vote for Wolfe instead. John's heart is in the right place, he said.
© Copyright IBTimes 2023. All rights reserved.