Johnny Depp Supporter 'Spreading Lies' About An Employee Of Amber Heard's PR Team
Bergeson LLP sent the cease-and-desist letter to Laura Bockoven Thursday.
KEY POINTS
A YouTube defends Johnny Depp regularly
Laura Bockoven was once a real estate salesperson
Crisanta White denied Bockoven's allegations
A law firm said, in a cease-and-desist letter, that a pro-Johnny Depp YouTuber was spreading lies and conspiracy theories about an employee of the public relations firm that works with Amber Heard.
Public real estate license records revealed that Laura Bockoven was once a real estate salesperson in Massachusetts. She defends Depp on YouTube and Twitter regularly.
Law firm Bergeson LLP sent the cease-and-desist letter to Bockoven Thursday, accusing the content creator of falsely claiming a Twitter account that regularly defends Heard in viral threads belongs to Crisanta White, a publicist at Shane Communications, a firm contracted by the actress to manage her public relations.
White, on her website, said she had faced targeted harassment from avid supporters of Johnny Depp. She even revealed that her family's addresses were posted online.
Bockoven has over 70,000 followers on Twitter. She describes herself as an "internet journalist" in her bio. She tweeted, on Wednesday, a thread implying that White was behind the Twitter account "k4mil1aa," which is better known as "Kamilla."
White reacted to Bockoven's claim. "I have always prided myself on having an outstanding reputation. In turn, I am taking legal action against Laura," the publicist penned in her statement.
Some YouTubers and content creators garnered millions of views for covering the trial from a pro-Johnny Depp perspective. As pro-Amber Heard creators gained more attention, they became more antagonistic toward one another, extending the culture war sparked by the Heard-Depp legal battle.
White told NBC News that she is not related to Kamilla's account. Kamilla, who does not reveal her full name to protect her privacy, has stated that she is not White in tweets and direct messages.
"Ms. White has no relation to 'Kamilla's' Twitter account. Ms. White has never posted to @k4mil1aa and does not know the identity of the real 'Kamilla,'" the cease-and-desist letter sent to Bockoven from Shane Communications read.
Bockoven, for her part, did not respond to the news outlet's comment request.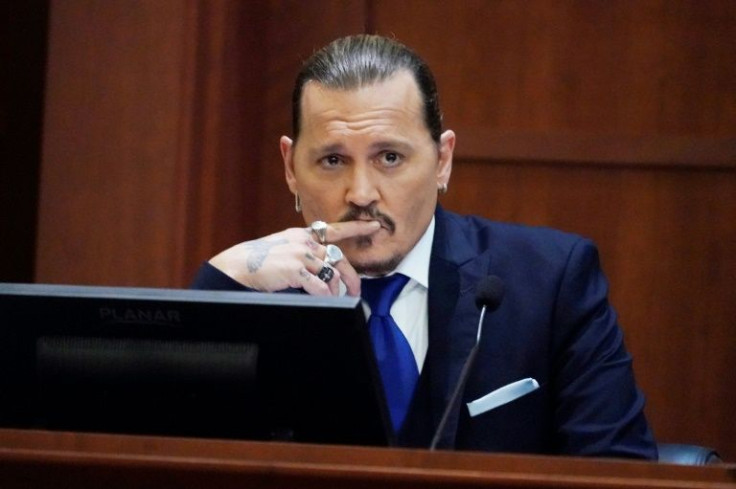 © Copyright IBTimes 2023. All rights reserved.