Jon Taffer Reveals What Happens Behind The Scenes On 'Bar Rescue'; Dishes About His Virtual Teaching Service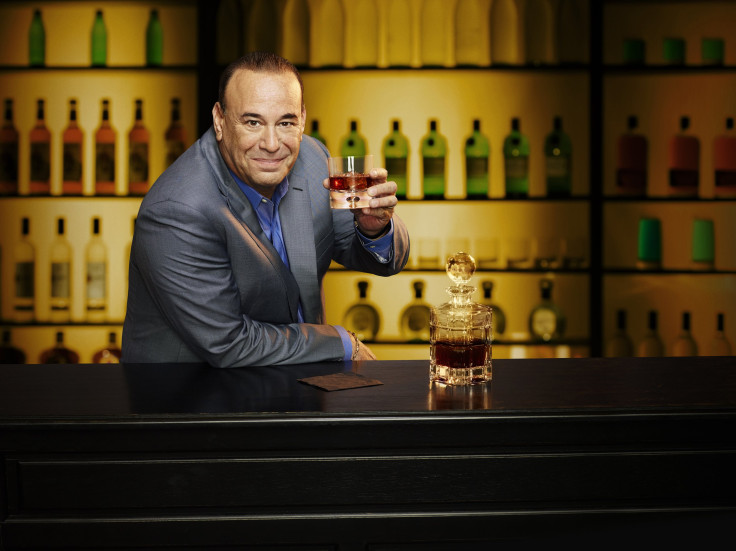 Jon Taffer was introduced to the masses in 2011 with the launch of Spike TV's now-hit series "Bar Rescue." The program, in which the bar mogul and restaurateur turns around failing bars, is now in its fourth season with more than 100 episodes aired to date. Taffer, 61, is "extremely proud" of the show's success, but for the moment he's got his eyes on an even bigger prize: revolutionizing the world of bar and restaurant training.
Back when "Bar Rescue" was merely a concept, Taffer never dreamed it would become the success it has today. In an interview with International Business Times he shared that he presented the idea to a friend who was serving as a higher up at Paramount Television at the time. His friend called the show "'a crazy idea,'" telling Taffer there was no way he'd ever make it in television. Fortunately, he was not deterred. Three weeks later, with his sizzle reel shot and a brief written outline for the show, Taffer submitted the idea to three different companies. Within five days he'd received three offers but ultimately decided to go with Three Ball Entertainment. Just one week later Spike caught wind of the series and decided to pick it up before anyone else could.
"I was happy that I was going to make 10 episodes," Taffer laughed. "That was 104 episodes ago."
The show was an instant hit, which Taffer attributes to the fact that it is both "very personal" and real. He says that unlike other reality shows, "Bar Rescue" doesn't create reality but rather "follows the story that exists." Taffer says he's fought hard to keep the show authentic and argues that, no matter what scorned bar owners might say, it's 100 percent reality. He admits, however, that keeping it real comes at a cost. Meetings that appear to be brief on the show can drag on for hours in reality and renovations that seem like a breeze, well — sometimes that's just not the case. With just five days to do reconstruction, get to the root of the problem and turn an establishment toward success, Taffer acknowledges that there's great pressure on him and his crew. He says there's zero pre-planning, just a quick briefing once filming begins, and then he gets to work.
Watch a scene from "Bar Rescue" below:
"There's a clock that ticks in the back of my head every second and I'm under pressure all the time on 'Bar Rescue.' I can't fall behind, I've got to get through those three days. That's what causes my aggressiveness," he said. "Sometimes I'll look at [the bar owners] and I'll say, 'Listen guys, we gotta get this done. You gotta jump on or I'm gonna run you over.'"
Still, as Taffer noted to IBT, with great risk comes great reward. He said that fans of "Bar Rescue" tune in week after week for the differing personal stories — and of course, intense transformations. Taffer strongly believes his fanbase keeps coming back for more because the show "strikes a chord." In his opinion, "Bar Rescue" is a show "about crisis and resolution," and that's what viewers like most about it. He added that doing the show and being able to help people who are so close to closing their doors is "very personally gratifying." Taffer maintained that the hug he gets at the end of each show means more to him than any paycheck ever could.
"I've had the opportunity to make money during my life and open bars and restaurants. At one point I had just under a thousand employees. I had the chance to do those things, but to walk into someone who is failing and who is really at the last two weeks of running out of money they are destitute. They are in trouble. When I arrive I'm their last chance and wow, I take that seriously."
With the shows success continuing to grow Taffer has begun to focus on off-camera ventures. In January 2016 he will be launching a program called Taffer Virtual Teaching, or TVT, which he calls "the most exciting thing" he's ever worked on. The program allows bar and restaurant owners to sign up online for a small fee and have their entire staff trained by Taffer himself. Once a business owner has signed up for TVT they will be sent all the marketing materials and other items they need. Taffer said the program is entirely interactive, which he hopes will change the way people think about training.
"I created about eight hours of really specialized content for marketing, promotion, operations, human resources, reaction management ... So if you own a bar, restaurant or business, you can sign up for TVT, get all the marketing intelligence, promotions and stuff you need."
While "Bar Rescue" fans may think coming up with a virtual training program would be a breeze for the man who seems to know it all, Taffer says it took many tries. In fact, he said he tried it three different ways and failed each time before nailing it with his fourth. It took four and a half years, but Taffer Virtual Training has finally come to fruition and Taffer remains hopeful that it will help guide restaurant, bar and business owners toward success.
Be sure to tune in to "Bar Rescue" on Spike TV Sundays at 10 p.m. EST and get more information about TVT here.
FOR FREE to continue reading
✔️ Unlock the full content of International Business Times UK for free
offer available for a limited time only
✔️ Easily manage your Newsletters subscriptions and save your favourite articles
✔️ No payment method required
Already have an account?
Log in
© Copyright IBTimes 2023. All rights reserved.