JonBenét Ramsey Murder Case Solved? CBS Docuseries Names Burke Ramsey As Killer, Says Parents Covered Up Crime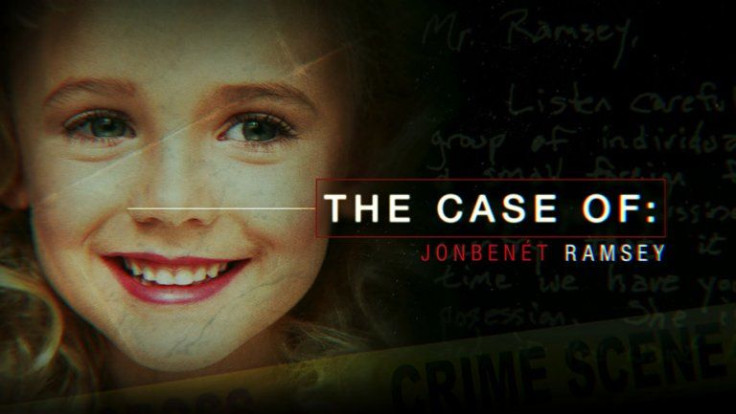 Was JonBenét Ramsey killed by her own brother, Burke Ramsey?
This was the conclusion that a team of investigators reached after they cracked open the 20-year-old cold case of the child beauty pageant queen's murder in the docuseries "The Case Of: JonBenét Ramsey," E! News reported. The two-part special focused on the murder of young JonBenét, who had been only 6 years old when she was found tied up and strangled to death in her family's home in Boulder, Colorado in December 1996.
In the second half of the CBS special, the seven experts who teamed up to solve the case concluded that JonBenét's killer was her older brother Burke, who was 9 years old at the time of her death.
However, the team, which included retired FBI supervisory special agent and forensic linguistic profiler James Fitzgerald; retired FBI supervisory special agent and profiler Jim Clemente; leading forensic pathologist Dr. Werner Spitz; world-renowned forensic scientist Dr. Henry Lee; retired FBI supervisory special agent and statement analyst Stan Burke; former chief investigator for the District Attorney in Boulder, Colo., James Kolar and former New Scotland Yard criminal behavioral analyst Laura Richards, agreed that the murder wasn't intentional. They believe that Burke may have killed JonBenét accidentally. The older brother might have been retaliating for something that she did to him earlier, but he didn't mean to kill his younger sister. The investigators also claimed that JonBenét's parents, John and Patsy Ramsey, may have committed a greater crime by intentionally covering up the incident.
The second half of the CBS special, which aired Tuesday, Sept. 20, focused on disproving the theory that an intruder murdered JonBenét. The evidence which helped the investigators reach the conclusion that it was one of her family members who had been responsible for the crime included the undisturbed cobwebs by the window that the intruder would have used to enter and leave the basement of the Ramsey home and the fact that the foreign DNA found on the girl's underwear could have gotten there during the manufacturing process. The team also noted the fact that Burke appeared to be evading questions when police interrogated him in the weeks after his sister's death.
According to the team, this is what could have happened: the family came home after a Christmas dinner, and then John carried a sleepy JonBenét to her bedroom upstairs. Patsy gave Burke tea and pineapple downstairs, but his younger sister woke up, went downstairs and took a piece of fruit from his bowl. Burke, who may have already been angry to begin with, likely grabbed the nearest object he could find, possibly a flashlight, and hit JonBenét on the head, accidentally killing her. Their parents may have then staged the crime scene and then did their best to obfuscate police investigation in the weeks that followed.
Fitzgerald explained the purpose of the docuseries, which was that by publicizing the case, they hope people who might know something that could help in the investigation will step forward.
He said, "In the 20 years since this horrendous death I have no doubt someone involved in this homicide talked to someone about what happened and I would only hope at some point the persons who might have heard something from John Ramsey, from Burke Ramsey, from perhaps the late Patsy Ramsey, would still come forth. I would love to hear from them."
However, Rolling Stone pointed out several big errors the team of investigators committed in "The Case of: JonBenét Ramsey." For example, the publication noted that while Dr. Lee dismissed the DNA as evidence because it could have gotten there by accident, this did not mean that it was completely useless. Though touch DNA alone would not be enough to convict someone, it should still be used as an investigatory lead.
Clemente, Richards, Fitzgerald and Burke may have also "oversold" linguistic forensics and behavioral analysis as conclusive and made several misleading statements without providing further evidence. Their analysis of "vocal inflections, body language, pronoun use, linguistic phrasing and human behavior exhibited by the Ramseys during the investigation" was subjective, according to the outlet.
FOR FREE to continue reading
✔️ Unlock the full content of International Business Times UK for free
offer available for a limited time only
✔️ Easily manage your Newsletters subscriptions and save your favourite articles
✔️ No payment method required
Already have an account?
Log in
© Copyright IBTimes 2023. All rights reserved.