The Joy Formidable Roar At Music Hall of Williamsburg [PHOTOS/PLAYLIST]
The Joy Formidable played the first of two shows in New York at the Music Hall of Williamsburg on Wednesday. The band released "Wolf's Law" in January, and this tour offers fans a chance to get up close with the group before they head for much larger stages.
The Joy Formidable are only two albums into their career but have already developed a dedicated fanbase, and that's due in part to the extremely personable nature of the three band members. Rhiannon "Ritzy" Bryan, Rhydian Dafydd and Matthew James Thomas each took moments to interact with the crowd, be it Ritzy singing to someone or Dafydd mussing a fan's hair. On stage, Ritzy's vocals are heard above the impressive roar of guitar, drum and bass.
For just three members, the Joy Formidable make plenty of noise, but their larger-than-life songs are also matched with plenty of heart. At MHOW, the band played songs off of "Wolf's Law" as well as "The Big Roar" and even "While the Flies" from their first EP. Ritzy was constantly bouncing around the stage in near-perpetual motion. The Joy Formidable stick to the basics of rock music, letting the guitar lead the way with solos and maintaining volume. At MHOW, the band sounded as they would in a studio, a near-perfect balance of vocals, guitar, bass and drums all working together.
During their last tour in New York the Joy Formidable headlined Terminal 5 and supported the Foo Fighters at Madison Square Garden. The band enjoys playing these more intimate shows, such as ar MHOW or Webster Hall, but there may come a time soon when an intimate show means seeing the Welsh band at a 3,000-capacity venue.
The Joy Formidable's MHOW set list can be viewed below.
The Joy Formidable Music Hall of Williamsburg Set List:
Cholla
Austere
This Ladder Is Ours
The Greatest Light Is the Greatest Shade
Little Blimp
While the Flies
Cradle
Tendons
Silent Treatment
Maw Maw Song
I Don't Want to See You Like This
The Everchanging Spectrum of a Lie
-Encore-
Wolf's Law
Whirring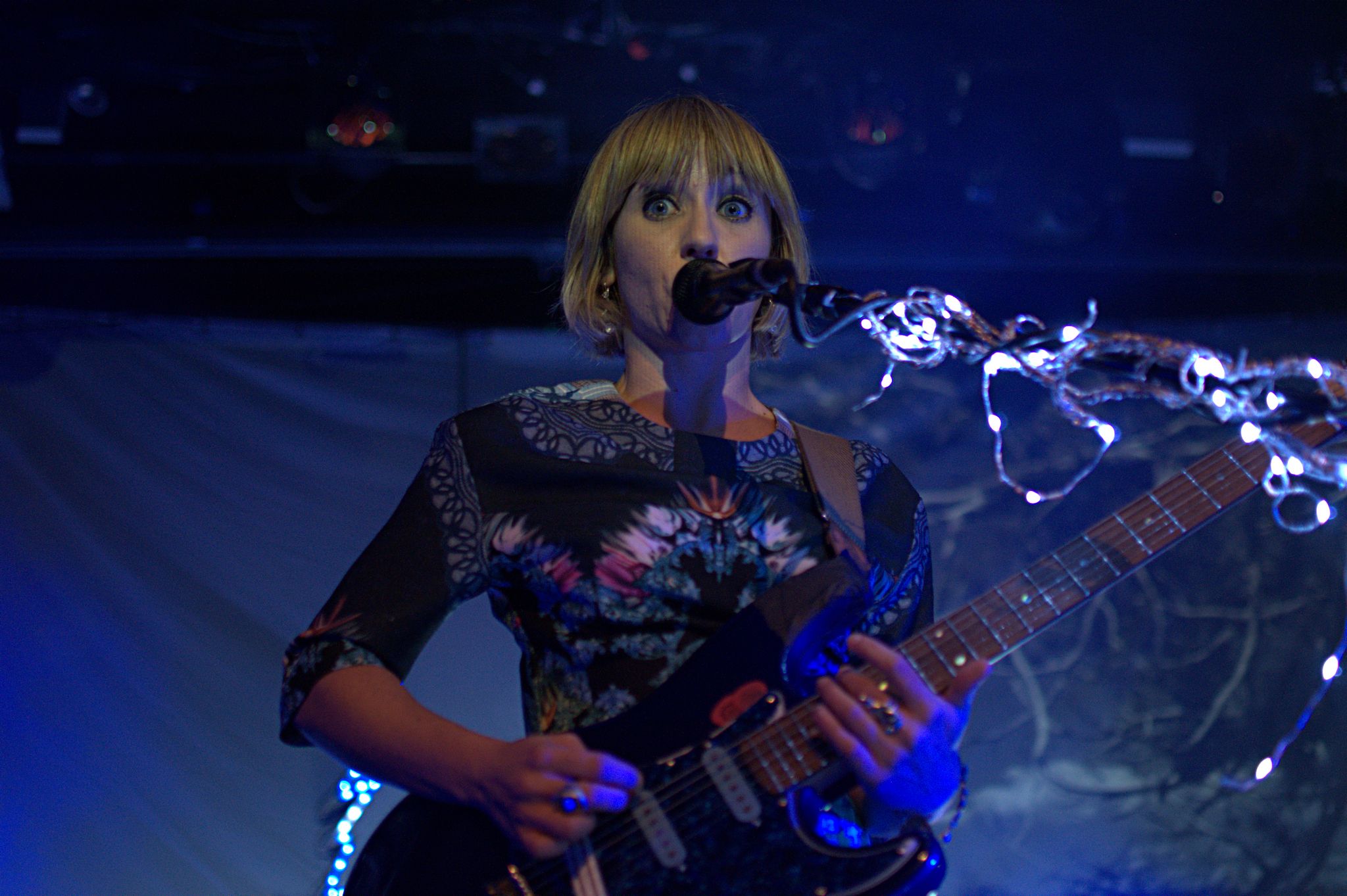 © Copyright IBTimes 2023. All rights reserved.