JPMorgan Chase & Co Settles 'Robo-Signing' Scandal with Justice Department For $50 Million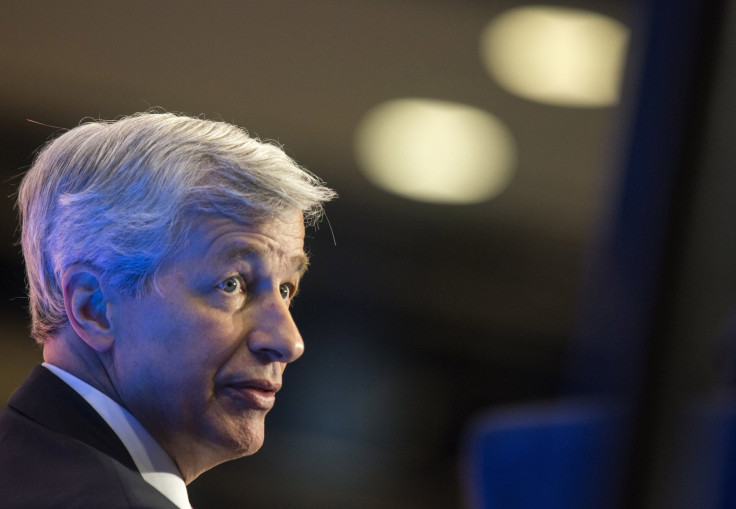 JPMorgan Chase & Co. and the U.S. Justice Department reached a $50 million settlement over allegations that bank employees fraudulently "robo-signed" tens of thousands of bankruptcy documents in the aftermath of the 2008 financial crisis.
The bank acknowledged that in more than 50,000 cases, employees lent their signatures to legal notices they had not reviewed. More than 25,000 documents were signed by employees who either had no familiarity with the proceedings or no longer worked at the bank.
In a statement, Acting Associate Attorney General Stuart Delery said it was "shocking" that the practice at JPMorgan "continued as long as it did." He went on: "Such unlawful and abusive banking practices can deprive American homeowners of a fair chance in the bankruptcy system, and we will not tolerate them."
Although the notices were signed "under penalty of perjury," no JPMorgan employees are named in the DOJ announcement, nor have any company executives faced federal charges for the alleged wrongdoing.
A spokesman for JPMorgan disputed the characterization of "robo-signing," and in an official statement noted that "Payment Change Notices were appropriately reviewed and substantively correct in the overwhelming majority of cases, even though the process for filing them electronically was flawed."
In the aftermath of the subprime mortgage meltdown, banks that held large volumes of underwater home loans employed rapid-processing methods that came to be known as "robo-signing." As vast quantities of foreclosure notices were sent out, industry watchers began raising red flags over perceived discrepancies in the filings. Preparers responsible for reviewing the notices admitted they'd had no time to do so.
JPMorgan suspended its foreclosure proceedings in September 2010 and revamped its documentation program. The settlement will be divided between loan forgiveness credits, various refunds and a donation to the American Bankruptcy Institute.
© Copyright IBTimes 2023. All rights reserved.