'Jujutsu Kaisen' Episode 12 Live Stream Details; How To Watch Online And Spoilers
KEY POINTS
After Yoshino's mother's gruesome death, he slips into darkness
Itadori confronts Yoshino and tries to talk to him
"Jujutsu Kaisen" Episode 12 is releasing Friday
"Jujutsu Kaisen" Episode 12 will show the battle between Junpei Yoshino, who was tricked into fighting Yuji Itadori.
Yoshino recently lost his mother leading him to believe that Itadori might be responsible for it. The new episode is called "To You, Someday."
The official website released the stills and synopsis for "Jujutsu Kaisen" Episode 12. The synopsis teases Mahito manipulating Yoshino and compelling him to attack Itadori. After Itadori finds Yoshino almost killing a fellow student, the Jujutsu Sorcerer confronts Yoshino.
The spoiler suggests that Itadori and Yoshino will fight each other in "Jujutsu Kaisen" Episode 12. However, Itadori will try to calm Yoshino down by listening to his side of the story.
In the meantime, Yoshino will reveal a shocking fact. Later, in the episode, Mahito appears in front of Yoshino and Itadori.
Fans can catch the live stream of "Jujutsu Kaisen" Episode 12 on Crunchyroll. The episode will be available for streaming in Japanese with English subtitles.
"Jujutsu Kaisen" Episode 12 is releasing Friday, 11:25 a.m. ET.
In the last episode, Mahito and Nanami's battle finally comes to a gruesome end. Nanami goes into overtime mode and Mahito realizes that his opponent's energy is increasing.
Mahito finds out that Nanami is using a time-based pact as he was limiting his cursed energy the whole time. Nanami explains that his cursed technique draws a line on his target and uses a ratio of 7:3 to create a weak point.
He is capable of creating this line beyond the size of the target. Moreover, the Jujutsu Sorcerer can designate it to various parts like the upper arm, forehead, head, and so on. His technique is not limited to living things as he can draw similar lines across non-living objects.
Mahito is intrigued by Nanami's power and attacks him. However, Nanami manages to dodge the attacks and land a final blow. Nanami announces that he is retreating and will see him later.
Meanwhile, Yoshino and Itadori bond over splatter movies. Later, Yoshino's mom invites Itadori over for a meal.
Toward the end of "Jujutsu Kaisen" Episode 11, Yoshino's mother dies mysteriously leading to Yoshino walking down the dark path. It remains to be seen if Itadori can pull him out of the darkness.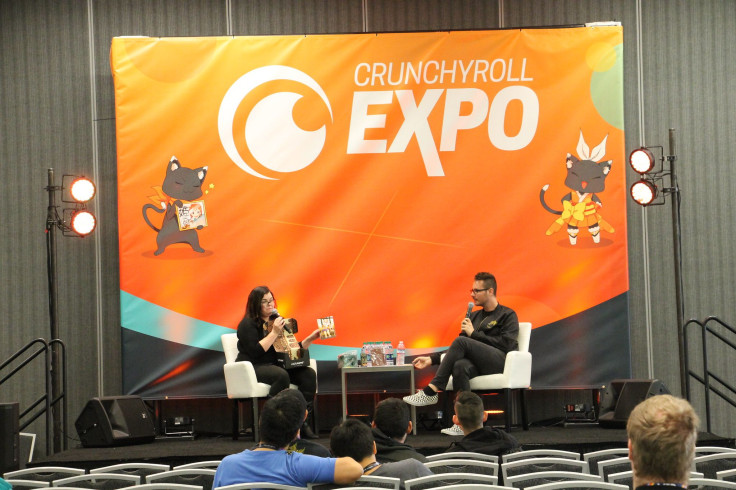 © Copyright IBTimes 2023. All rights reserved.