'Jujutsu Kaisen' Episode 14 Not Airing This Week: What Happens In Kyoto Goodwill Arc?
KEY POINTS
Itadori reunites with his team after beating Mahito
The first battle, named Spirit Bash Race, begins
"Jujutsu Kaisen" Episode 14 will air on Jan. 15, 2021
Yuji Itadori and his friends are ready for the Kyoto Sister School Goodwill Event. "Jujutsu Kaisen" Episode 14 introduces a new arc and will take Itadori, Megumi Fushiguro, Nobara Kugisaki and Satoru Gojo to Kyoto.
This includes spoilers from the manga
"Jujutsu Kaisen" Episode 14 follows Chapter 33 of the manga, titled "Kyoto Sister School Goodwill Event – Team Battle, Part 0."
The first team battle is called Spirit Bash Race. The teams are tasked to exorcise a Grade 2 cursed spirit in the assigned area. Apart from Grade 2, the designated area also has Grade 3 and other lower grade spirits.
The participants have to beat the Grade 2 spirit by sunset. If the spirit remains undefeated, the team with the most exorcisms wins the battle. The participants are allowed to interfere with the opposing team. But incapacitating or killing the opposing team is prohibited.
The Kyoto Jutsu High's Yoshinobu Gakuganji tells his students to target Sukuna's vessel, Itadori. He advises them to eliminate Itadori and they will take care of the cleanup by making it look like an accident.
Yoshinobu asks Kamo how they can eliminate an enemy sorcerer. Kamo explains they need to finish off the enemy using cursed energy and this will prevent them from becoming a cursed spirit after death.
Yoshinobu feels it will be an easy job if Itadori controls his body and not let Sukuna appear. Episode 14 of the anime will likely revolve around the planning before the first battle.
"Jujutsu Kaisen" Episode 14 is not broadcasting this Friday as the anime takes a break before the second cour begins. It is set to air on Jan. 15, 2021. The anime episode streams on Crunchyroll.
The cast of "Jujutsu Kaisen" anime includes Junya Enoki as Yuji Itadori, Junichi Suwabe as Ryomen Sukuna, Asami Seto as Nobara Kugisaki, Yuichi Nakamura as Satoru Gojo, Yuma Uchida as Megumi Fushiguro, Yoshitsugu Matsuoka as Mechamaru Ultimate, Rie Kugimiya as Momo Nishimiya, Satoshi Hino as Noritoshi Kamo, Yōko Hikasa as Utahime Iori, Tomokazu Seki as Panda, Mikako Komatsu as Maki Zenin and Marina Inoue as Mai Zenin.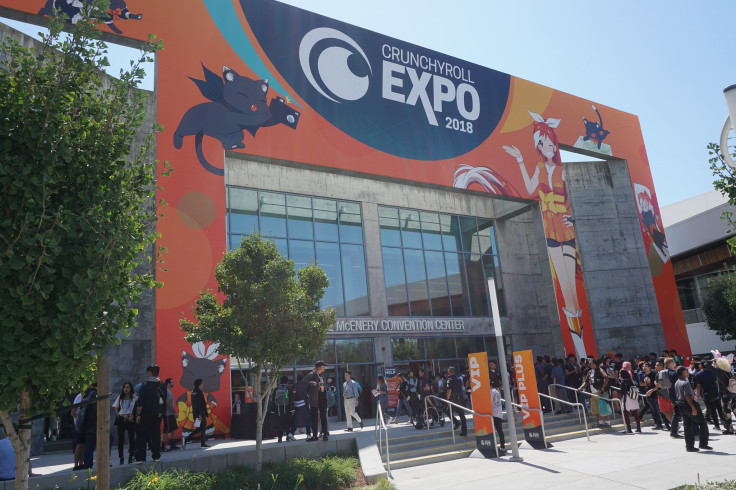 © Copyright IBTimes 2023. All rights reserved.