'Jujutsu Kaisen' Episode 16 Live Stream, Spoilers: Panda Vs. Mechamaru, Kugisaki Vs. Nishimiya
KEY POINTS
Todo feels Itadori's Divergent Fist is all over the place
Mechamaru targets Panda, while Nishimiya wants to fight Kugisaki
"Jujutsu Kaisen" Episode 16 is airing Friday
Panda senpai battles against Mechamaru and Nobara Kugisaki takes on Momo Nishimiya as the group battle continues in "Jujutsu Kaisen" Episode 16. The next episode is titled "Kyoto Sister School Exchange Event – Group Battle 2."
The official website released the spoiler stills and synopsis for the new episode. Aoi Todo wants his new best friend, Yuji Itadori, to improve his fighting style.
In the new episode, Todo trains Itadori as he sees his potential to become a better fighter. Meanwhile, Itadori is ready to take Todo as his mentor and receive advice like an obedient disciple.
Elsewhere, in "Jujutsu Kaisen" Episode 16, Nishimiya challenges Kugisaki and the former wants to teach the first-year a lesson. In the meantime, Mechamaru ambushes Panda from behind and the battle between the four characters begins.
The previous episode kick starts the group battle as Gojo addresses the students over the loudspeaker. Later, he abruptly asks Utahime to share a few words with the students. Reluctantly, Utahime tells the students to do their thing and injuries are unavoidable. Gojo cuts her and starts the event and Utahime reprimands him.
The teams head straight into the forest zone. Itadori asks about the Grade 2 curse and Panda believes it could be moving inside the zone.
Maki wants Itadori to follow the plan and at that point, Todo appears and attacks the squad. Quickly, Itadori realizes the true plan of the Kyoto school. They want to kill him. At some point, the members of the Tokyo school confront the opponents about the plan of killing Itadori.
During the episode, Todo develops a soft corner for Itadori due to their mutual admiration for Jennifer Lawrence.
Fans in the U.S. can watch "Jujutsu Kaisen" Episode 16 on Crunchyroll. The episode will live stream in Japanese, with English subtitles.
The cast of "Jujutsu Kaisen" anime includes Junya Enoki as Yuji Itadori, Junichi Suwabe as Ryomen Sukuna, Asami Seto as Nobara Kugisaki, Yuichi Nakamura as Satoru Gojo, Yuma Uchida as Megumi Fushiguro, Yoshitsugu Matsuoka as Mechamaru Ultimate, Rie Kugimiya as Momo Nishimiya, Satoshi Hino as Noritoshi Kamo, Yōko Hikasa as Utahime Iori, Tomokazu Seki as Panda, Mikako Komatsu as Maki Zenin and Marina Inoue as Mai Zenin.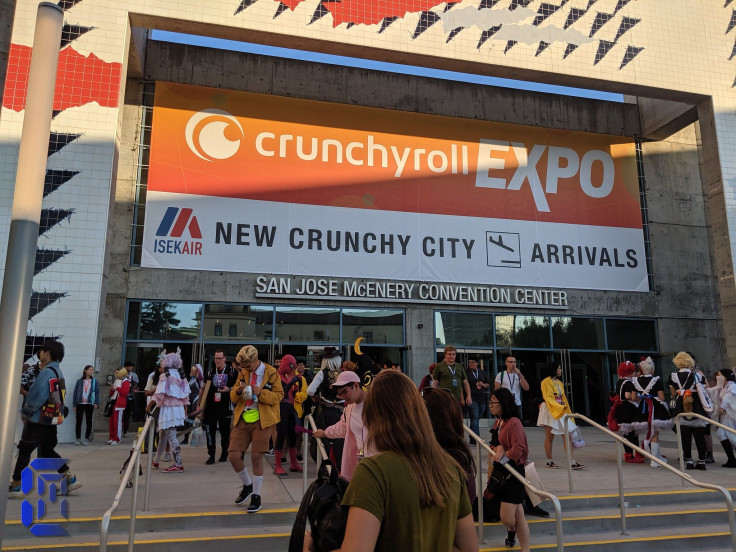 © Copyright IBTimes 2023. All rights reserved.