'Jujutsu Kaisen' Episode 21 Preview, Spoilers: A Good Game Of Baseball
KEY POINTS
The principals of the Jujutsu schools want to cancel the event after Mahito's attacks
The sorcerers decide to play baseball to conclude the event
"Jujutsu Kaisen" Episode 21 is releasing Friday
After the heavy battles, the principals plan to cancel the Kyoto Goodwill event. But the winner will be decided by a game of baseball in "Jujutsu Kaisen" Episode 21. It is titled "Jujutsu Koshien."
The official preview trailer for "Jujutsu Kaisen" Episode 21 shows the sorcerers playing baseball. The aftermath of the brutal attacks planned by Mahito leaves the jujutsu practitioners in a state of shock.
Picking up the pieces, Yuji Itadori and the other participants will finish the event by playing baseball.
In the previous episode, the viewers will get a glimpse of how Aoi Todo's life changed after Yuki Tsukumo noticed him and introduced him to the world of Jujutsu sorcerers.
Meanwhile, Todo and Itadori continue their fight against Hanami. Todo announces he is ready to unleash his technique. Itadori looks confused and Todo says he doesn't have time to explain his technique. He wants Itadori to believe in him.
They attack Hanami but the Special Grade is able to catch Todo off guard. Just when Hanami's sharp roots penetrate Todo's body, the latter swaps his position with the former.
Todo's technique, Boogie Woogie, involves swapping his position with his opponent. He reveals clapping his hands is necessary to activate it, but later, it is revealed that clapping is only a distraction technique to throw off Hanami.
As the battle progresses, Hanami is able to counter the swap technique and to finish the opponent, he prepares to engage his Domain Expansion.
As he executes the expansion, Gojo appears and the curtain above them vanishes.
"Jujutsu Kaisen" Episode 21 is scheduled to release Friday. The episodes are streaming on Crunchyroll.
The cast of "Jujutsu Kaisen" anime includes Junya Enoki as Yuji Itadori, Junichi Suwabe as Ryomen Sukuna, Asami Seto as Nobara Kugisaki, Yuichi Nakamura as Satoru Gojo, Yuma Uchida as Megumi Fushiguro, Yoshitsugu Matsuoka as Mechamaru Ultimate, Rie Kugimiya as Momo Nishimiya, Satoshi Hino as Noritoshi Kamo, Yōko Hikasa as Utahime Iori, Tomokazu Seki as Panda, Mikako Komatsu as Maki Zenin, Marina Inoue as Mai Zenin, Kotono Mitsuishi as Mei Mei and Jouji Nakata as Naobito Zenin.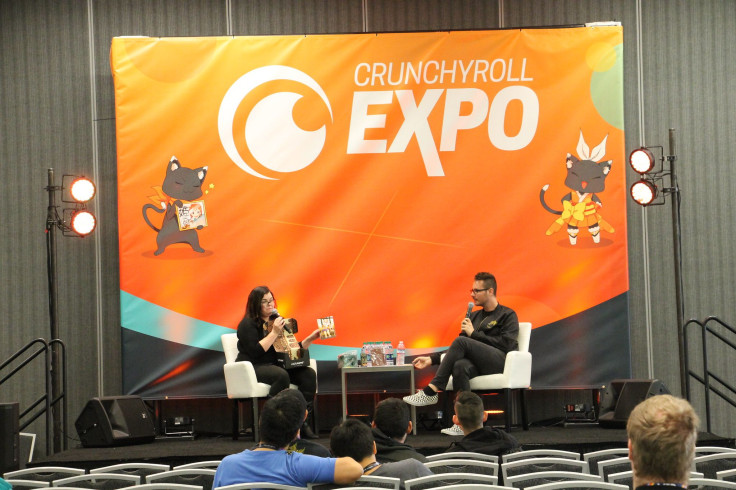 © Copyright IBTimes 2023. All rights reserved.