'Jujutsu Kaisen' Episode 23 Live Stream Details: How To Watch Online, With Spoilers
KEY POINTS
Kechizu battles against Itadori and the others
Kugisaki is dragged out of the cursed barrier
"Jujutsu Kaisen" Episode 23 is releasing Friday
A Cursed Womb: Death Painting named Kechizu appears in front of Megumi Fushiguro, Nobara Kugisaki and Yuji Itadori. "Jujutsu Kaisen" Episode 23, which is titled "The Origin of Blind Obedience – 2," shows the first mission after the Kyoto Goodwill Event arc.
The official website released the synopsis and spoiler stills for "Jujutsu Kaisen" Episode 23. The synopsis suggests Itadori, Fushiguro and Kugisaki have to battle against not one but two powerful curses.
Itadori and his friends are inside the cursed barrier of Yasohachi Bridge and as the fight ensues, Kugisaki is pulled by a curse and thrown out of the barrier.
Fushiguro tries to rescue her, but she tells him to continue the fight inside the barrier and not worry about her.
In "Jujutsu Kaisen" Episode 23, the curse fighting Itadori sees his older brother move out of the barrier and he follows him. Now, only Fushiguro is there inside the barrier to clear the curse of Yasohachi Bridge.
Fushiguro is confronted by someone inside the barrier. The spoiler still teases it as a Finger Bearer.
Elsewhere, Kugisaki and Itadori are up against the Cursed Womb: Death Painting brothers named Kechizu and Eso.
In the last episode, Akari Nitta takes Itadori, Fushiguro and Kugisaki to the mission location and tells them about the recent deaths. She tells them that all three victims attended the same junior high school for two years.
Later, they head to Saitama Urami East Junior High School and meet two kids loitering around the campus. For some odd reason, Kugisaki wants to beat them up.
As the episode progresses, they learn about the Yasohachi Bridge and how it could be the focus of the curses.
The cast of "Jujutsu Kaisen" anime includes Junya Enoki as Yuji Itadori, Junichi Suwabe as Ryomen Sukuna, Asami Seto as Nobara Kugisaki, Yuichi Nakamura as Satoru Gojo, Yuma Uchida as Megumi Fushiguro, Yoshitsugu Matsuoka as Mechamaru Ultimate, Rie Kugimiya as Momo Nishimiya, Satoshi Hino as Noritoshi Kamo, Yōko Hikasa as Utahime Iori, Tomokazu Seki as Panda, Mikako Komatsu as Maki Zenin, Marina Inoue as Mai Zenin, Kotono Mitsuishi as Mei Mei and Jouji Nakata as Naobito Zenin.
Fans can watch "Jujutsu Kaisen" Episode 23 online on Crunchyroll. The episode will live stream in Japanese with English subtitles this Friday.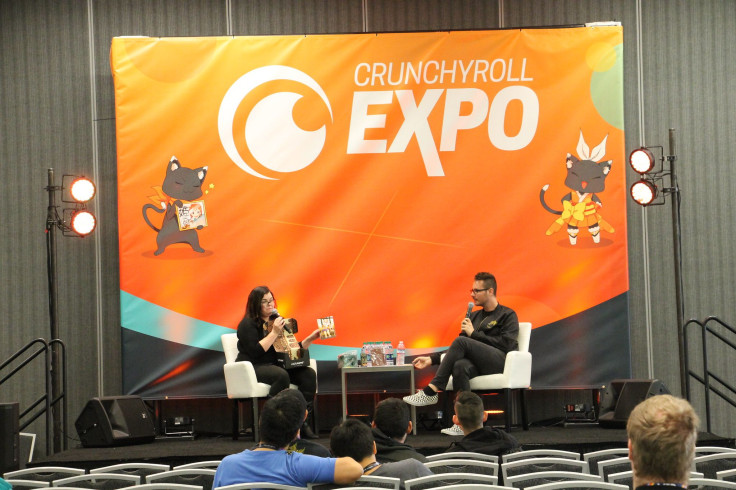 © Copyright IBTimes 2023. All rights reserved.