Julia Fox Says Kanye West's 'Notoriety' Affected Her Career: 'Weird Drawbacks'
Julia Fox says her short-lived romance with Kanye West has negatively affected her career.
In her appearance on Emily Ratajkowski's "High Low with EmRata" podcast Monday, the 32-year-old "Uncut Gems" star said there were some changes in her professional career since she and West broke up in February.
"After the big relationship and all the things that followed, I definitely noticed a shift in the acting way, not in a good way," Fox said. "It's like I'm not getting as many offers as I was before, weirdly. There's been a lot of weird drawbacks with reaching that level of notoriety."
The Italian-American actress noted that before dating the controversial rapper, she was typecasted as a "pervy Italian girl."
"And now I'm just like skinny and look sickly and it's like, I don't know," she said on the podcast.
But Fox is still busy and believes the right projects will come at the right time.
"It's fine, I'm so busy. I think things come to you at the right time, so that's why I'm really not stressing. I really don't care," she said.
Fox dated Kim Kardashian's ex-husband earlier this year after meeting him at a New Year's Eve party. They broke up within a month after Fox spotted the "first sign of a red flag."
"I was just going day by day and seeing where it went," Fox said in September. "It was just like, he still wants to hang out with me today, let's do it. And then real life set in and the lifestyle wasn't sustainable. I couldn't fly away once a week. And I tapped out at the first sign of a red flag."
Fox also told the outlet that West's "unresolved issues" was too much for her. "It just seems like he had a lot to work on, and I just don't have time for it, or energy. I don't have the bandwidth or emotional capacity for it. I'm proud of myself for that," she added.
Fox dated West while the latter's divorce proceedings were in progress. In March, a Los Angeles judge formally ended West and Kardashian's marriage.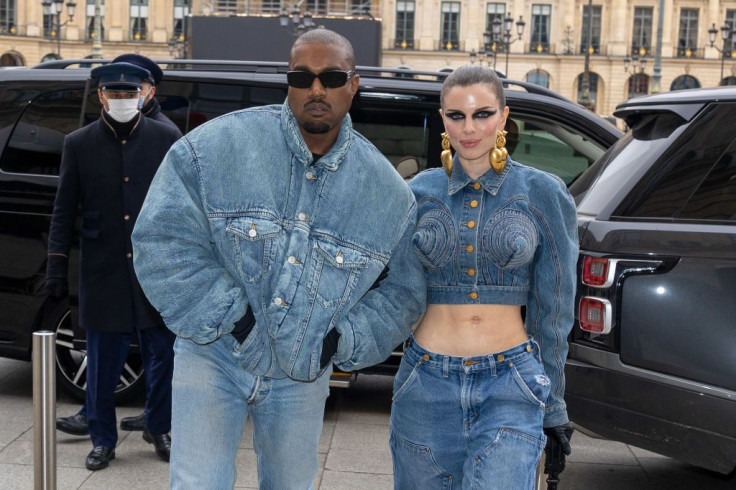 © Copyright IBTimes 2023. All rights reserved.
FOLLOW MORE IBT NEWS ON THE BELOW CHANNELS