'Jurassic World' Star Chris Pratt To Take Lead In 'Indiana Jones' Next? Actor Responds To Rumors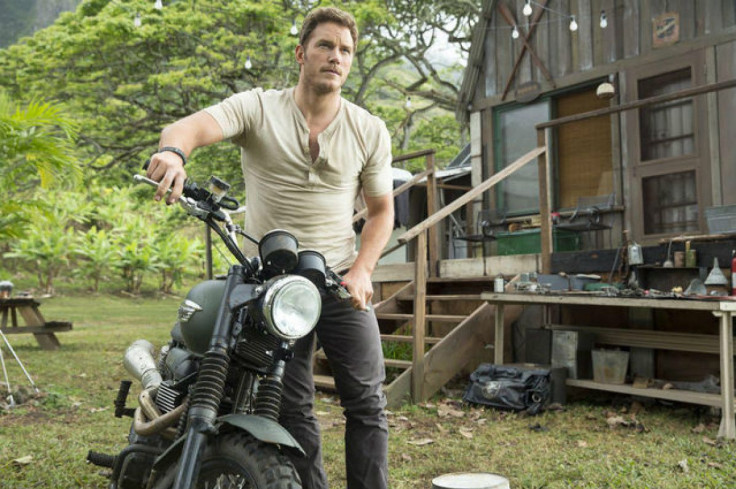 Give him all the Steven Spielberg reboots? After winning over the global box office with "Guardians of the Galaxy" and crushing records with the "Jurassic Park" sequel "Jurassic World," Chris Pratt may be next in line to don the famous fedora of Indiana Jones.
Cinemablend reports the comedian-turned-action star dodged the question on "Jimmy Kimmel Live." "I have no answer to it. I don't know," he told the host when Kimmel asked about him playing Indy. "I mean, no one has -- I missed a phone call the other day. Unknown number. I hope it wasn't him."
Joking aside, casting rumors have been swirling around Chris Pratt since as far back as January. At that time, Deadline said the "Parks and Recreation" actor could revive the franchise, whose last installment was 2008's "Indiana Jones and the Kingdom of the Crystal Skull." With two major blockbusters under his belt, Pratt is looking even better to revive another Spielberg gem.
However, the in-demand actor and young father may have some scheduling concerns. "Guardians of the Galaxy 2" is looking at a May 5, 2017, release date, and although a "Jurassic World" sequel has yet to be announced, its dino-sized box-office footprint means it likely won't be the last. How would Pratt have time to film the off-location shoots a movie like "Indiana Jones" would demand.
Even if Pratt is selected to follow in Harrison Ford's adventurous footsteps, it may take some time before the first crack of Indy's bullwhip hits theaters. While a sequel is in the works over at Lucasfilm, it's still in the scripting stage. Then there's the question of whether the original Indiana Jones, Ford, will reprise his role to pass on the legacy.
© Copyright IBTimes 2023. All rights reserved.