'Just Cause 3' Tech Analysis Shows Some Issues In Xbox One, World Map And Scale Revealed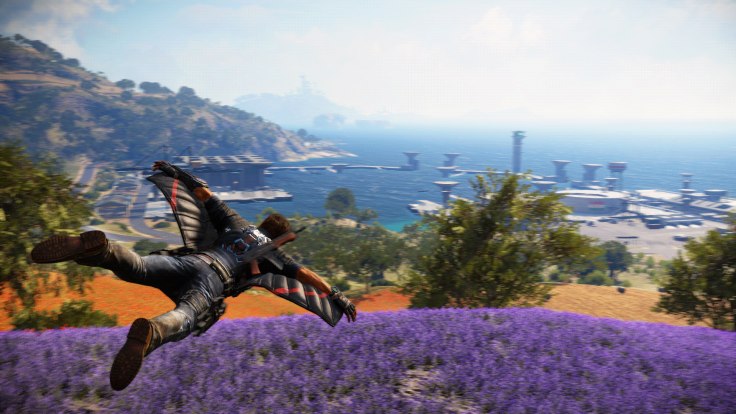 December will open up to the explosions and mayhem of "Just Cause 3." To get fans started on what to expect with the technical aspects of the game, there is already a technical analysis for those who will be getting the game on the Xbox One.
Gamepur has spotted a technical analysis conducted by NX Gamer, which discusses some technical points in the game. According to the report, there are a few issues that players may need to prepare for in playing the game.
For instance, memory leaks and spikes in FPS are common. The latter issue, in particular, seems to be preventing "Just Cause 3" from reaching the 30 FPS promised from before. At the most, the game seems to reach 27 FPS commonly. The cut scenes are the only ones that usually reach the 30 FPS.
Despite the issues, "Just Cause 3" is offering a lot more in the game. A new video, seen below, shows off the map for the game. Size-wise, it is a massive world, with 15 minutes required to travel from the one end point of the map to the other, DualShockers reported. Players can do this by helicopter, biplane or boat.
Granted, the size is similar to its predecessor "Just Cause 2" but the world is denser. The video shows how the game looks on the PS4. The scale of the game is reportedly at least 17 kilometer (10.5 miles) in-game, and the video shows the top-most part with an oil rig. The video shows off a path from the top-most part of the world to Soros.
The glimpse of the map shows off the red zones in the place. These zones are the bad areas, where there is a high chance of the helicopter being blown into bits if the player hovers too close to the red-zone areas. The mountain is a great sight to see, with the snow, light and weather variations. "Just Cause 3" is coming on the Xbox One, PS4 and PC on Dec. 1.
"Just Cause 3" map size (Credit: YouTube/PlayStation Access)
© Copyright IBTimes 2023. All rights reserved.
FOLLOW MORE IBT NEWS ON THE BELOW CHANNELS